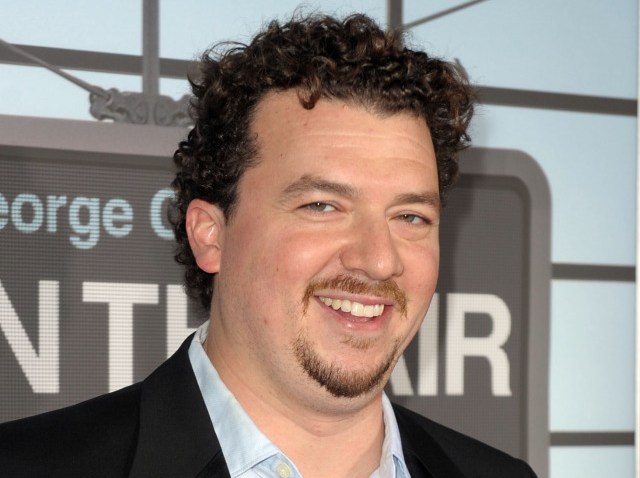 Danny McBride is no longer a single man.
The star of HBO's "Eastbound & Down" married his girlfriend, Gia Ruiz, on Friday, a rep for Danny told Access Hollywood.
VIEW THE PHOTOS: Land Of The Lost
Danny and Gia reportedly met on the set of his hit comedy, where Gia works in the art department, according to MTV News.
While Danny just walked down the aisle, the former "Land of the Lost" star may soon be heading to NBC's "The Office'" — if cast-member/writer B.J. Novak gets his way.
VIEW THE PHOTOS: The Wild & Wacky Steve Carell
As previously reported on AccessHollywood.com, B.J. told the Associated Press that he's "always been a big believer" in Danny as a replacement for the soon-be-exiting series star Steve Carell, if his "Eastbound" schedule allows.
"Eastbound & Down," which stars Danny as washed-up former professional baseball pitcher Kenny Powers, recently entered its second season on HBO.
Copyright 2010 by NBC Universal, Inc. All rights reserved.
This material may not be published, broadcast, rewritten or redistributed.
VIEW THE PHOTOS: On The Set: Will Ferrell's 'Talladega Nights'
Related Content from AccessHollywood.com:
VIEW THE PHOTOS: 'Talladega Nights' Premiere
PLAY IT NOW: 'Land Of The Lost' Premiere
PLAY IT NOW: Charlie Sheen Chills Out (September 29, 2010)
More from Access: [ Danny McBride Weddings B.J. Novak ]
Copyright NBCAH - Access Hollywood