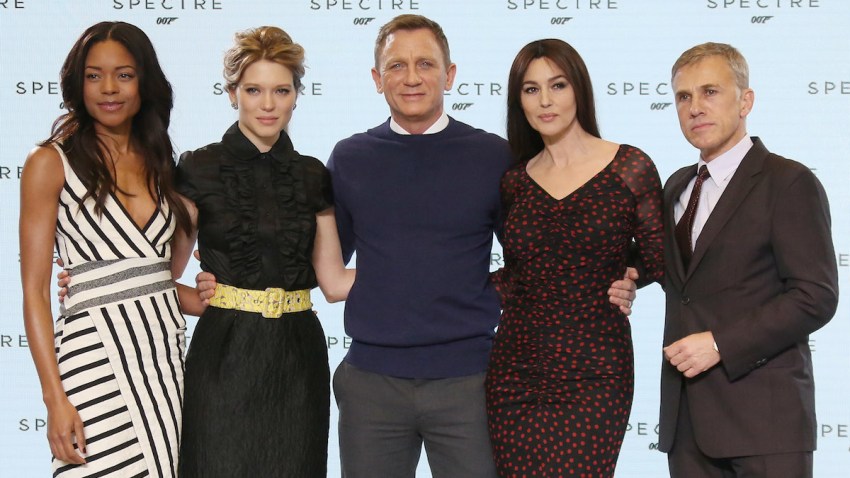 Daniel Craig is back as Bond, James Bond.
The 46-year-old actor will reprise his role as agent 007 in "Spectre," director Sam Mendes announced during a news conference Thursday morning at Pinewood Studios in the U.K. Actors Ralph Fiennes, Naomie Harris, Rory Kinnear and Ben Whishaw will all return in roles introduced in "Skyfall."
Newcomers include Dave Bautista, Monica Bellucci, Andrew Scott, Lea Seydoux and Christoph Waltz.
Craig first played 007 in 2006's "Casino Royale," then in 2008's "Quantum of Solace" and 2012's "Skyfall."
[NATL] Top Entertainment Photos: Best of the American Music Awards, and More
Scott will play MI5 employee Denbigh, while Bautista will play a henchman called Mr. Hinx. The sexy Bellucci and Seydoux are the new Bond girls, named Lucia Sciarra and Madeleine Swann, respectively. Waltz will play Oberhauser--a character who, coincidentally or not, shares the name of Bond's former ski instructor. It has been rumored that Waltz will really play Bond's old nemesis, Ernst Stavro Blofeld.
Spectre--an acronym for Special Executive for Counter-intelligence, Terrorism, Revenge and Extortion--was the name of the international crime syndicate, whose 'Number One' was Blofeld himself.
PHOTOS: James Bond actors--where are they now?
Bond will drive an Aston Martin DB10, which was also unveiled at the news conference.
Unveiled: The Aston Martin DB10 - James Bond's new car in #SPECTRE #GoodToBeBond pic.twitter.com/y4Z1iFmoEK

— Aston Martin (@astonmartin) December 4, 2014
"Spectre" will shoot across the world in locations such as the Austrian Alps, Mexico City and Morocco.
The 24th James Bond movie hits U.S. theaters on Nov. 6, 2015.
Copyright E! Online