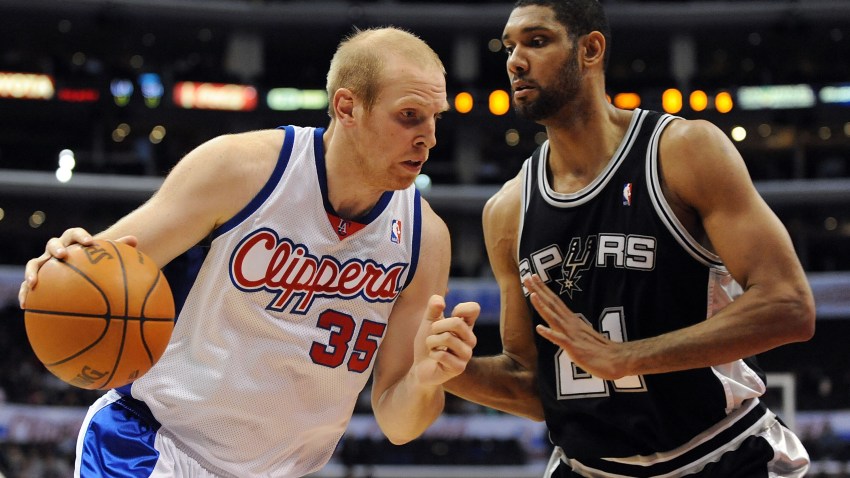 Chris Kaman wanted this. He lobbied for this (saying he deserved the nod more than Pau Gasol). And now he's got it.

The Clippers center was named to the West's All-Star lineup, replacing the injured Brandon Roy. It doesn't matter why you get invited, just that you get invited.

A Clipper in the All-Star game sounds like the seventh sign of the apocalypse, but it hasn't been all that long. Back in 2006, Elton Brand made the game, back when he was a player to be reckoned with in the league. Today, not so much.

Kaman deserves this. When Blake Griffin went down, Kaman stepped up. He has averaged 20 points and nearly 10 rebounds a game while shooting 50 percent on the season. When the Clippers went on a little hot streak last month, it was when they started running the offense through Kaman first. Even under the new run-and-fun Kim Hughes era (how much fun remains to be seen), the Clippers settled their wild ways in the second half against San Antonio and started getting the ball to Kaman. And that helped reduce the size of the blowout (hey, it is the Clippers).

Kaman's inclusion means basically the entire front court of the German national team will be playing for the West in a Dallas football stadium. Dirk Nowitzki is the best player Germany has ever produced. Kaman came to the NBA by way of Grand Rapids, Mich. Not exactly near Germany. But because of Kaman's family having moved from there within a couple generations, and because the German national team was desperate, Kaman was offered a spot on the team. And he took it.

There will be outcries from Utah that Carlos Boozer should have gotten in. Maybe. There will be outcries from myopic Lakers fans that Andrew Bynum should have gotten in. Not this year.

This year is Kaman's year.
Copyright FREEL - NBC Local Media