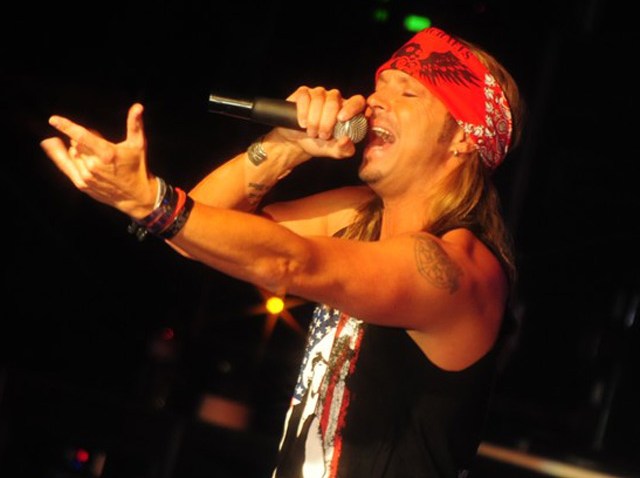 Bret Michaels was scheduled to undergo surgery to close a hole in his heart Monday.
The Poison frontman and reality TV veteran will have the operation done at St. Joseph's Hospital and Medical Center in Phoenix will perform the procedure. That's where he was treated last April for a brain hemorrhage.
"Barring any complications, I should be out within three to four days," Michaels, who lives in Scottsdale, Ariz., told the Arizona Republic. "Then, I will be down (resting) for three weeks. I don't know if I can sit around for that long, but I'll try my best."
U.S. & World
A closure device will be inserted into the 47-year-old "Celebrity Appretice" winner's heart where it will remain permanently to stop abnormal blood flow between the two chambers of the heart. The blood flow is believed to hasve caused a stroke last year, one of a series of health ailmets that afflicted the rocker.
Without the procedure, Michaels risks developing blood clots and an additional stroke, according to doctors.
Selected Reading: The Associated Press, VH1, Fox.