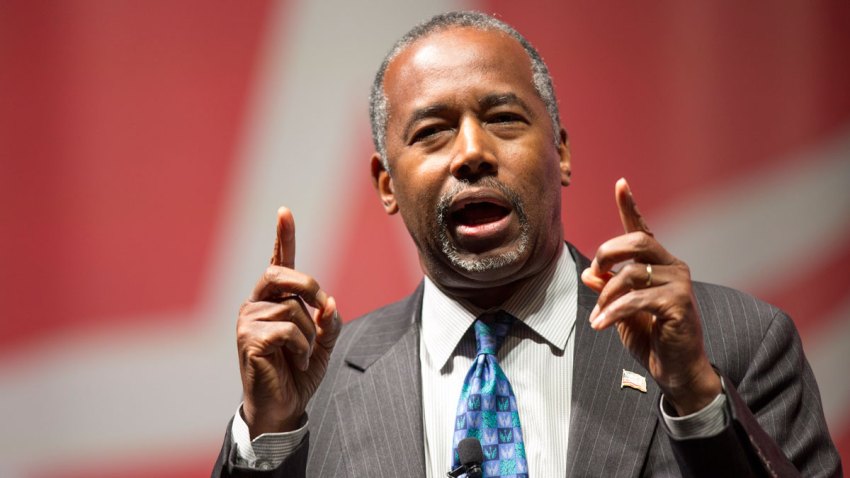 Republican presidential candidate Dr. Ben Carson told veterans at a town hall here Saturday that while he would never deny qualified women from combat positions, he doesn't appreciate "using our military as a laboratory for social experimentation."
"You know, give me a break. Deal with the transgender thing somewhere else," Carson said before saying he prefers the old "don't ask, don't tell" military philosophy that ended in 2011.
Carson was attending an event hosted by the Concerned Veterans for America, NBC News reported.
U.S. & World
The retired neurosurgeon's comments come as a Pentagon-imposed deadline nears for the armed services to figure out the logistics of how to incorporate transgender troops into the military.
Though the repeal of "don't ask, don't tell" cleared the way for gay, lesbian and bisexual troops to serve openly, an estimated 15,000 transgender troops continue to keep their gender identities hidden for fear of being discharged, NBC News reported.