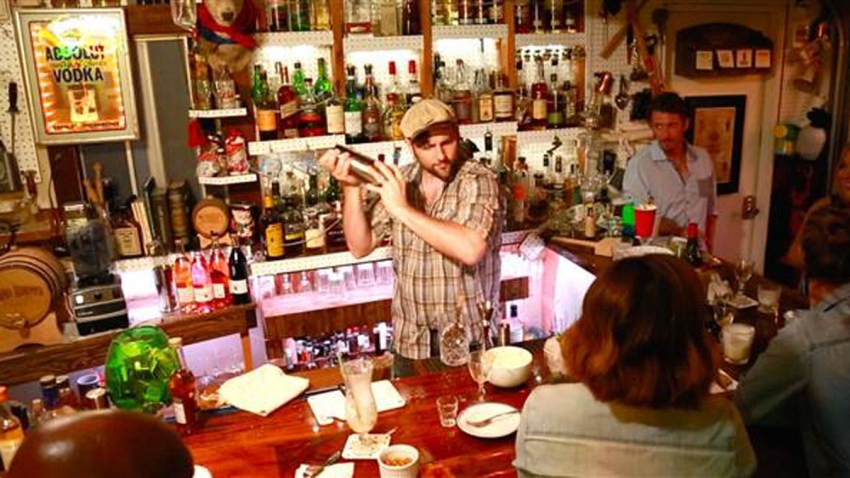 The hottest new bar in town may just be your neighbor's garage.
Instead of hitting the bar scene, many Americans are bringing hospitality home with them with full-service, sophisticated in-home bars, NBC News reports.
The number of drinking establishments in the U.S. has fallen, according to U.S. Census data. And industry research from Mintel shows that alcohol drinkers consume nearly twice the amount of drinks at home as they do in restaurants or bars in a month.
In Miami, Florida, Gio Gutierrez created a speakeasy tropical oasis in his backyard, complete with a fully stocked bar, koi pond and seasonal cocktails. "It's just a fun way for me to experiment and get people buzzing and be social and hang out and mingle," he said.