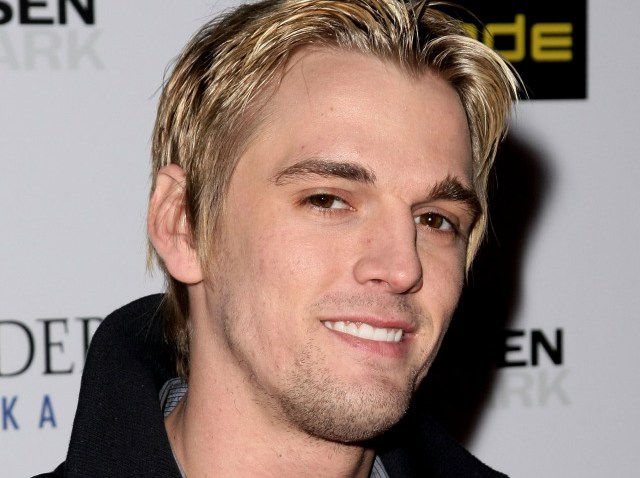 Monday night kicked off what the second week of double eliminations on "Dancing With The Stars." This week required every team to learn two dances: one alone, and one for a team confrontation between Team Paso Doble and Team Tango. Not only that, but Tom Bergeron announced early that there was another illness in the ballroom.
Six teams and a total of eight dances made a slow pace for two hours, so the night began with a showcase for some of the show's professional dancers — the kind of filler that's usually saved for results shows, to no one's regret. Once that was over, the actual competition began.
First up were Michael Irvin and Anna Demidova, coming off a week when Michael saved himself in the dance-off with a surprisingly relaxed performance. This week, they faced the foxtrot, an elegant dance requiring him to find the debonair within. Michael ultimately pulled off a surprisingly graceful and convincing foxtrot, with perhaps the best posture he's ever had. The judges praised him, and finally seem persuaded by his growth as a dancer.
Donny Osmond and Kym Johnson didn't get as much love for their jitterbug last week as they expected, partly because it wasn't quite quick enough — making this week's quickstep a particular challenge. Donny did lose his posture a time or two, and he definitely lost his timing. Nevertheless, the quickstep is another crowd-pleaser of a dance, and he had the crowd with him. Bruno Tonioli praised him for covering up "all the mistakes" admirably, and Len Goodman pointed out that there were mistakes partly because there was challenging choreography.
Last week was a good one for Mark Dacascos and Lacey Schwimmer — but this week, Lacey got sick. So Mark was trained first by Tony Dovolani and then by his replacement partner, Anna Trebunskaya. Ultimately, the samba he and Anna performed looked far less polished than Mark often does, making it appear that the ragged week of preparation was definitely affecting him. The judges were understanding about his circumstances, but Carrie Ann Inaba found the dance to be "a mess." Mark's scores were hit hard — he landed four points behind Michael Irvin.
Mya and her partner Dmitry Chaplin continued to struggle last week with Len's distaste for Dmitry's choreography in the jitterbug. They were determined to make a comeback with the foxtrot. Their dance was largely simple, eschewing most of Dmitry's theatrical flourishes. Still, Len was once again very hard on the choreography, escalating his war on Dmitry's choices to the point where Carrie Ann put it simply: "Len is officially smoking crack." Len scored them two points below both other judges.
Aaron Carter has been all over the map, and this week, he and Karina Smirnoff had the chance to let loose with the jive — and they did. Aaron's fast footwork worked to his advantage, although he retains a tendency to make silly faces like he's overacting. Nevertheless, the dance was precise and high-energy, and he managed two 10s and a 9.
Kelly Osbourne and Louis van Amstel were disappointed when last week's jitterbug didn't go as well as they hoped. Louis stepped up Kelly's training, which got Kelly nervous. Their salsa was upbeat and solid, but it suffered at times from the same problem as last week's jitterbug: a persistent failure to quite take off. Nevertheless, the judges were far kinder this week, and Len even said he thought it was the first time Kelly had entirely mastered her nervousness. Kelly was happy with her three 8s, which tied her with Donny and left her only a point behind Mya.
Joanna Krupa and Derek Hough finished strong last week, tying for the lead after their individual dance and then winning the mambo "dance-off." This week, they had the rumba. Derek hammed it up, as he always does, putting on his joking (but not really) sexy face. Joanna never has any trouble appearing slinky and seductive when that's what's called for, so it was no surprise that their rumba was effective and very pretty — if not particularly original and, again, rather hammy at times. The judges were enthusiastic, awarding it straight 9s.
It was then time for the team dances. Team Paso went first, featuring Mya and Dmitry, Aaron and Karina, Michael and Anna, and Mark and Anna Trebunskaya (filling in again for Lacey). Michael clearly enjoyed putting on his meanest football expression, and Mya and Aaron were predictably good, but all the couples looked like they had back-burnered this dance as compared to their other ones. The entire team received 24 points, which was added to each team's solo score.
Team Tango — including Donny and Kym, Joanna and Derek, and Kelly and Louis — went next. Things looked sharper from the outset, and one of the surprises was Kelly, who had a very bad experience with the tango in the competition's second week, but looked excellent in her solo. All three couples looked strong, and they worked together more than Team Paso had done. A high-kicking finale seemed to provide the unison the judges missed with Team Paso, and all in all, Team Tango fairly obviously had their act a bit more together. In fact, Len redundantly called it "much more superior." They finished with two 9s and a 10 (from Bruno, of course), meaning that everyone on this team got a full four-point boost over everyone on the other team.
That team dance, which seemed like an afterthought, could actually be very bad news for Mark and Michael, whose fates near the bottom seem nearly sealed — and even for Mya, who finds herself in a surprising position: third from the bottom.
Linda Holmes is a frequent contributor to msnbc.com
Copyright MSNBC - MSNBC