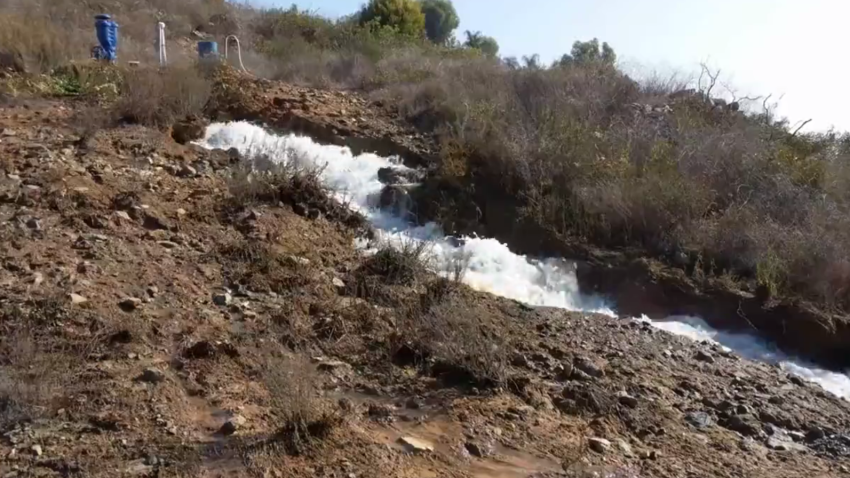 A water main break in San Marcos left more than 100 homes Coronado Hills residents without water, Vallecitos Water District confirmed.
All homes east of Indian Ridge were without water after the main Indian Ridge and Washitonia at about 7 a.m., Vallecitos said.
Crews were excavating the site to get down to the break - which takes time as crews have to jackhammer through granite, Vallecitos said. Water was restored just before 2 a.m. Monday.
The district said the rupture may have been caused because of a cement motor coding and a lining steel pipe but it was still being investigated.
No homes were flooded and traffic was not affected.