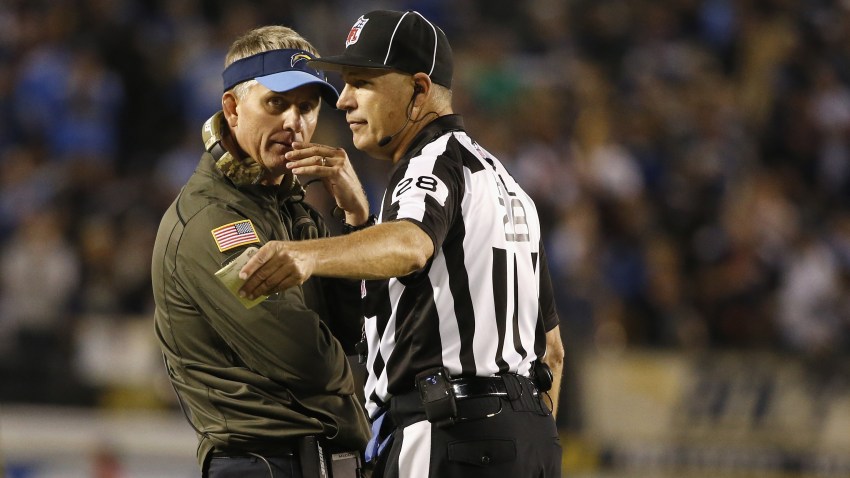 NBC 7's Derek Togerson looks at the current mind-set of the Chargers in this commentary.
The Chargers have lost five games in a row. In fact, when they kick off against the Chiefs on Sunday afternoon at Qualcomm Stadium, they will not have won a game in 49 days.
For a team that just about every NFL expert on earth thought had a legitimate playoff shot heading in the to season, this has been a staggering underachievement. So, you would imagine the guys in the locker room are a bit upset. Or as head coach Mike McCoy put it this week (repeatedly) the Bolts came back from their bye week feeling a little bit salty.
Hey, that's great. It's nice to see them feeling bad after the season they've had. The only question I have is ... WHAT TOOK YOU SO LONG!?!?
Letting a game get away against the Steelers is enough to get a team feeling ticked off. Falling at Lambeau Field is nothing to be ashamed of, but still tough because they had their chances to win. Getting dismantled by the Raiders at home is downright embarrassing, and that's where I would have thought the salty attitude would have really come out. But then they failed to finish a game they had to have against the Ravens and blew a 13-0 lead at home to the Bears, which was ridiculous.
So now, finally, the Bolts would seem to be properly motivated to end their 5-game losing skid. If they lose to Kansas City I suppose we should expect them to be enraged. At least I hope they would be.