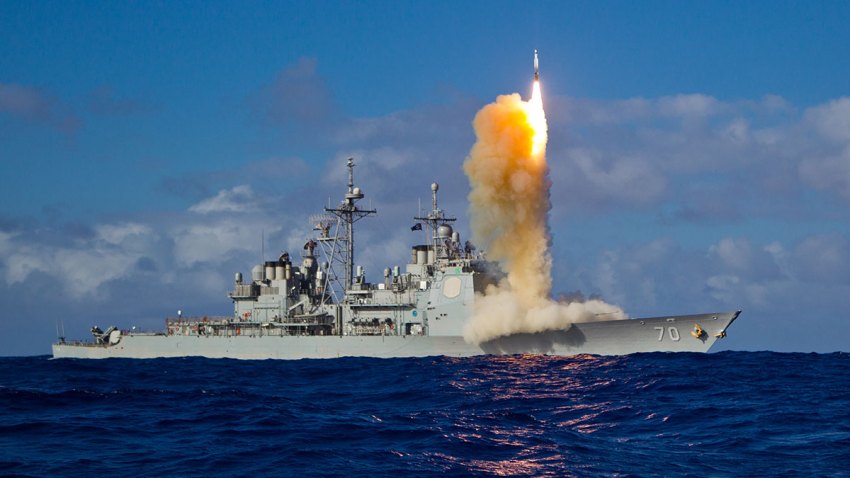 The Naval ship USS Lake Erie will be open to the public at downtown San Diego's Broadway Pier this weekend.
The Ticonderoga-class guided-missile cruiser will be available for tours from 8 a.m. to 5 p.m. Saturday and Sunday. All visitors in line by 4 p.m. will be accommodated for a tour.
The USS Lake Erie, homeported in San Diego, is the 24th guided-missile cruiser equipped with the AEGIS weapons system that uses powerful computer and radar technology to track and guide weapons to destroy enemy targets.
The ship was commissioned in July 1993 and was built to perform primarily in a battle force role.
The ship is capable of supporting carrier battle groups, amphibious forces or operating independently and as flagships of surface action groups.
The USS Lake Erie is equipped with long-range Tomahawk cruise missiles and has been outfitted with Ballistic Missile Defense Capability.
Visitors will be boarded on a first-come first-serve basis and may have to wait in line.
There will be a security screening, and it's recommended visitors wear comfortable, closed-toe shoes. All visitors over 18 are required to bring a government issued I.D., and people under 18 must be accompanied by an adult.
The ship is not handicapped accessible and visitors must be able to move about the ship and up and down steep stairways.