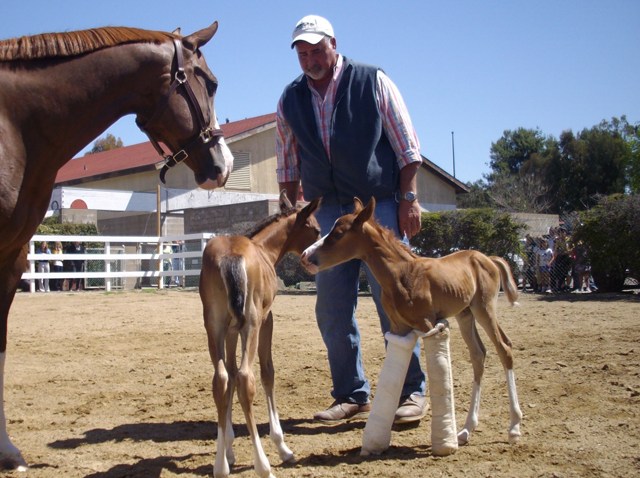 Twin horses Sunny and Angel are leaving intensive care, overcoming long odds.
The folks at the Helen Woodward Animal Center have been caring for the rare pair of twin foals, which were born in late March to a 9-year-old mare named Lena.
Sunny (a colt) and Angel (a filly) were being cared for in the ICU stall of the Equine Hospital at the center in Rancho Santa Fe since they were born, but the foals and their mother, Lena, will soon be moved to a, "horse condo," officials said.
The twins' owner said that prior to the foaling, she didn't know the Lena was carrying twins.
"Twin birth for horses is so rare that it's hard to find accurate statistics," animal center spokesman John Van Zante said in March. "In round figures, the chance of a mare and both twin foals surviving birth is around one in 10,000. Sunny and Angel may have as little as a one in 15,000 chance of surviving more than two weeks."
Hospital manager Christen Hanley said the young horses have both had to wear splints on their front legs while their bones and muscles matured.
The twins and their mother will be moved to an enclosure on the animal center's grounds on Friday morning.