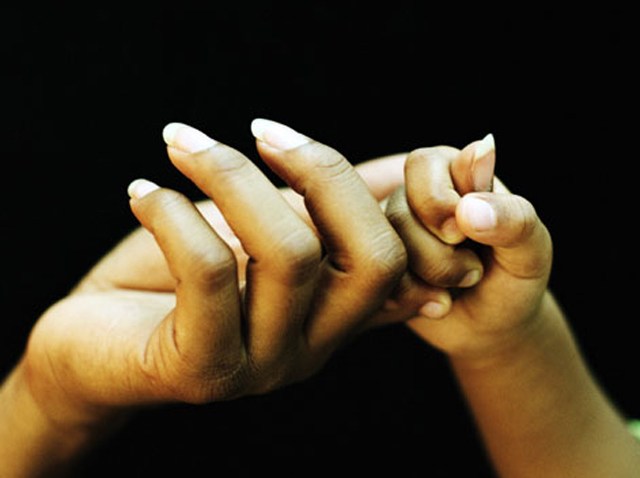 Being a mother is one of the most difficult and sometimes unappreciated jobs. That's why Time Warner Cable is sponsoring a student essay contest in search of San Diego's 50 Best Moms.

"I am writing about how my mom has gone through all her troubles with kidney disease and my dad being deployed in Iraq, and how much she's done for me and our family," said 8th grader Nathan Rash from Portola Middle School in Tierrasanta. "She always has room in her heart for anyone, even though that means she can't have room for herself."

It's not everyday you see teenagers open up so candidly about a personal story, but when we asked students in Carmen Munnelly's 8th grade class about what makes their mom so special, some became emotional.

"Sometimes, like I love her a lot but sometimes I don't show it enough," said 8th grader Megan Roach.

"When you know that your kid has spent some time and thought about it and has put it together in a paper and has laid it out the best way that they can, I don't know that anybody could help but be melted by that," said Munnelly.

Two of Munnelly's students were honored at San Diego's 50 Best Moms contest last year.

"They didn't let me know right away. They're both really modest, Nick and Hunter both, and they said Ms. Munnelly, guess what? Our moms are going to the dinner," said Munnelly.

Time Warner Cable has sponsored this essay contest for 10 years because they say it's an opportunity for them to give back to the community in a unique way. Last year alone, they received 3,600 student essays.

"Children see these things that moms go through and they see the challenges that moms overcome and when the child writes about it and writes about it well, it's incredible how you can't get through an essay without tearing up," said Marc Farrar, Time Warner Cable VP of Public Affairs.

Essay forms can be found at Time Warner Cable stores, Boys and Girls Clubs, Ultra Star Cinemas and Mission Federal Credit Unions. You can also download the application at twcsd.com. http://www.timewarnercable.com/sandiego-desertcities/

The deadline is March 5. Winning mothers will be honored at a luncheon in May.