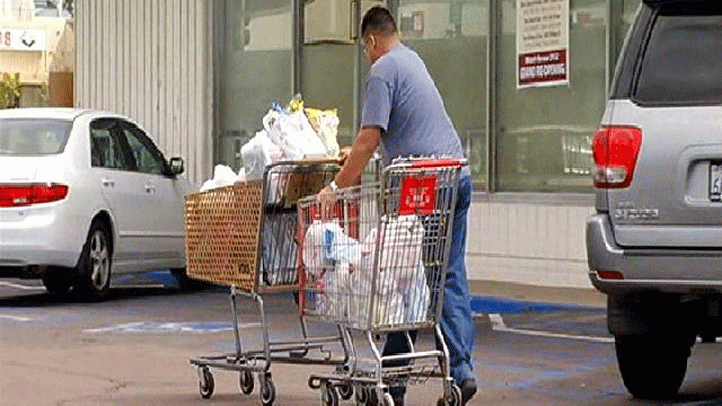 The Vons Mission valley grocery store attracted herds of customers after announcing their 50-percent-off sale and there is still time to score a bargain.
The store, located at 450 West University Ave, is preparing to close for a redevelopment project.
"We got $600 worth of groceries for about $150. The checkout line was to the door. It took us about an hour to check out. But it was totally worth it," said Michelle Burch from East County.
The half-off sale will continue until Friday, so customers have until then to score big savings on groceries.
After the store closes on Friday, demolition will begin on Tuesday, according to their Facebook page. Construction will begin in mid-June and the new store will open in early 2012.
The new Vons will be three times as big and will offer a full array of service departments, including bakery, deli, floral, meat and seafood, as well as expanded produce with organic offerings.