A suspected shoplifter fired a gun inside a Target store in Oceanside, California, on Thursday, sending frightened shoppers and employees scrambling to the ground for cover and running toward exits.

Shots rang out around 1:15 p.m. at a Target in the Camino Town and Country Shopping Center located at 2555 S. El Camino Real, in San Diego's North County.
Witnesses told NBC 7 two suspected shoplifters -- a man and a woman -- were involved in the incident.
A suspect was confronted by store security on suspicion of shoplifting, according to one witness. At that point, one of the suspects pulled a gun out of a bag and fired the weapon once into the ground before firing a second shot in the direction of an employee.
[G] Shots Fired Inside Oceanside Target Store
Several witnesses said they heard the two shots, including shopper Matthew Johnson, who told NBC 7 he took cover near the cafeteria in the store when the first shot rang out.
"We just heard a gunshot. [We] turned around saw a man with a black shirt and black shorts with a black, long-nose revolver. We got down, hid behind the little wall at the cafeteria," Johnson explained. "[We] heard him fire a second shot, so we ran out the door."
Witnesses said everyone in the store got on the ground as soon as the gunfire erupted. The suspects fled the scene, driving away from the store in a black BMW with dark windows.
Oceanside police have released surveillance images of the suspects a few hours after the incident.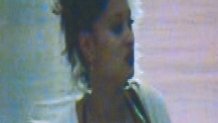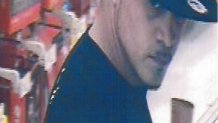 Both police and fire crews were called to the scene. Employees and customers could be seen gathered outside the store as officials cleared the building and launched their investigation.
No one was struck by the bullets and no injuries were reported.
The store was filled with approximately 100 shoppers at the time of the shooting, plus about 40 employees. Witnesses described the suspects as a Hispanic man and woman in their 20s.
After the scene was clear, shoppers began to return, and among them was Melinda Humbert
and her family.
"We were definitely concerned and scared this afternoon, so we didn't want that to be our last feeling or thought," witness Melinda Humbert
Humbert, her 8-year-old Ashleigh and 6-year-old Ella were just feet from the gunman when he opened fire. She decided to return to share a more positive experience with the kids.
"Sometimes unexpected and scary things happen, but how we chose to respond to them is what's gonna help us move forward," Humbert said.
Johnson said he was surprised to hear shots while shopping, but just wanted to get out safe.
"Whenever you hear a gunshot, you get down. You don't want to mess with the guy. Let him do his thing and get out safe," he said.
Witness Matt Antel told NBC 7 he heard a "pop" sound and then realized someone had fired a gun inside the store.
"I crawled around to the other side of a wall to see if he was still there or to see if anyone got hit. By that time it looked like he was gone and the Target employees were taking control of the situation," Antel added.
Witness Terry Nunley also heard a "pop" noise, followed by a struggle.

"I heard a 'pop' and, naturally, I just kinda ducked to see what was going on. I looked in the door, saw somebody in a red shirt -- it looked like they were wrestling -- and then I heard another shot. And maybe 10 [or] 15 seconds after that, I saw a man and a woman running out of the store," Nunley said.