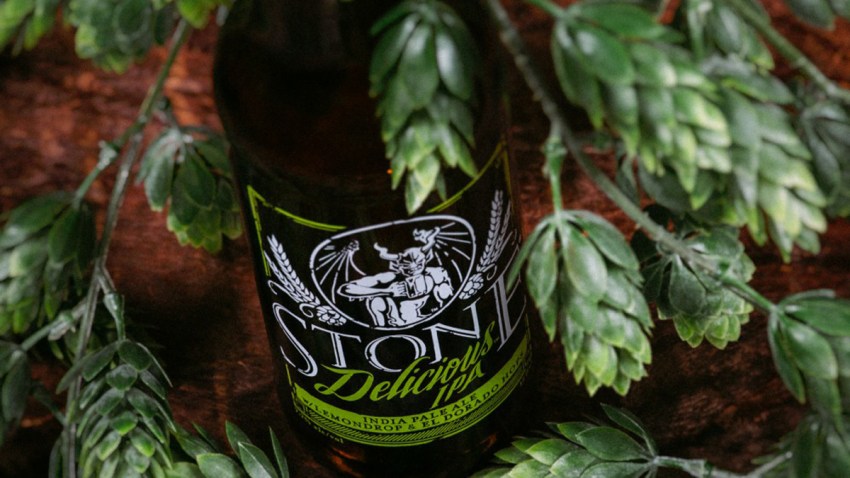 Calling all beer drinkers...on diets?
San Diego's Stone Brewing Company has created their first-ever gluten-reduced Indian Pale Ale brew. To the health-conscious, this is for you.
"The arrival of Stone Delicious IPA provides a tangible example of why continual IPA and hop exploration are so fulfilling," Stone says in a blog announcement. "Our newest IPA is unique to our stable of beers in every way, including the fact it just so happens to be our first gluten-reduced offering."
The brewing process remains the same - stone-brewed, heavy-handed hopping - but this new brew is fermented in a way that drops gluten levels to FDA-qualified "gluten reduced" standards, opening opportunity for once-hesitant beer drinkers.
The new ale does contain some traces of gluten, but Stone has included the use of an enzyme called "Clarity-Ferm", which separates and eliminates the gluten protein chains in the fermenting process, according to the FAQ section of their blog post.
Gluten-conscious drinkers (or just curious customers) in San Diego can find the Stone Delicious IPA at their flagship brewery in Escondido.
For additional information about Stone's brewing process, check out their website.