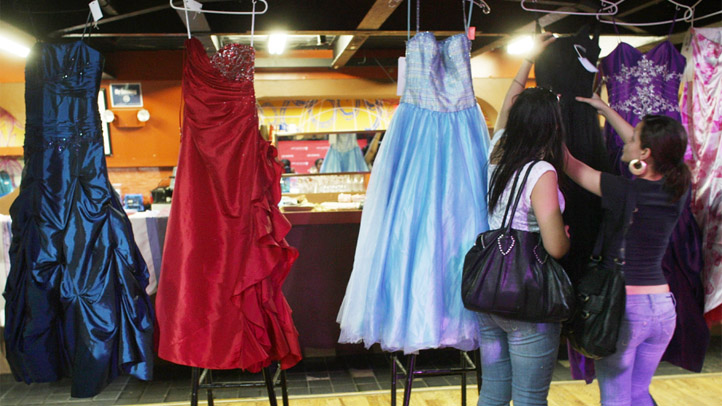 High school students are spending more on prom this year compared to last year, according to a recent survey by VISA.

The package to attend high school prom doesn't change: Dresses, jewelry, nails, tux, limo, dinner -- what changes is how much money teens are spending on it.

Families with teenagers end up spending an average of $1,000 for prom compared to $800 last year, the survey said.
While both high school girls and guys spend on different things for that special prom memory, who ends up spending more—the boys or girls?

Bruno Mattioli, a 17-year-old senior, said he's spending quite a bit for this year's prom.

"The ticket itself is $80, so on top of that is the tuxedo. We're going to get a limo with our friends, get a hotel," he said. "Probably $100 or maybe even a couple more hundred it's going to cost."

While Mattioli is thinking of transportation and ticket expenses, his 18-year-old classmate at San Diego High School, Maya Miller, is thinking of other things to spend her money—dresses, shoes, hair and makeup.

"I'll probably end up spending $300 or $400," Miller said.

Both Mattioli and Miller have been saving money from their part-time jobs in order to attend the springtime dance.

Many department stores have prom sections on their websites, with some dresses costing upwards of $1,000.
Whether it's for looks or personal expression, one thing is certain—high school seniors can spending lavish amounts for their prom experience.
Tell us what you think. Comment below, fan us on Facebook, mention us on Twitter @nbcsandiego, or download our improved iPhone app.