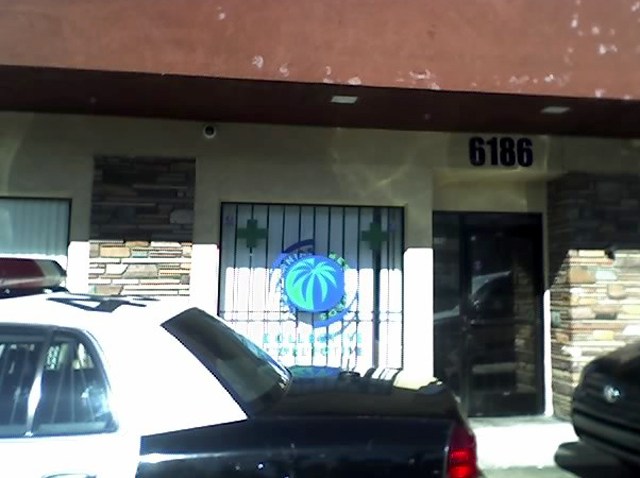 A woman buying medical marijuana got between some gunman and their target Wednesday morning.

Four masked men -- at least two of whom were armed -- followed some patients inside the Best Meds non-profit medical marijuana collective in the 6150 block of University Avenue in the Rolando neighborhood at about 10 on Wednesday, according to police. There was a scuffle during the robbery, and a woman was pistol-whipped in the back of the head, authorities said.

The four men fled in a Chevy Equinox, but soon some Best Meds employees gave chase in a pickup, investigators said. A short time later, the pickup caught up to the Chevy and cut it off, forcing the car to slam into the pickup's bed.

Both front air bags deployed in the Chevy, effectively trapping the men in the front seats. The two other men fled on foot, but one of them was quickly captured by police. The other suspect is still at large, police, said.

Police recovered one weapon during their investigation, and the pickup's driver recovered a black duffel bag with jars of marijuana inside, and the marijuana was returned to the collective.