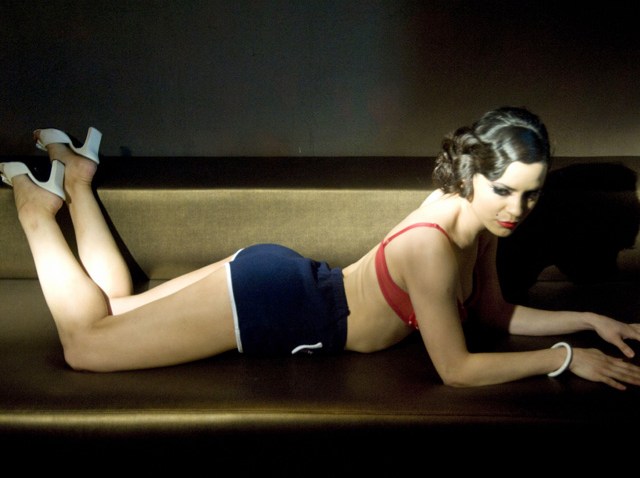 New year, new resolutions, new restaurants! North San Diego is kicking 2014 off right with a heaping helping of shiny, new businesses. This month, indulge your inner foodie and check out these recently-opened hotspots via Yelp.

ZigZag Pizza Pie: 333 N Myers St. (Oceanside)
The newest addition to the Cohn Restaurant Group boasts over 50 craft brews and a pizza and salads production that'll rock your socks off. The menu is jammed with classic rock-themed options like the "Hotel California" salad, featuring an acai yogurt vinaigrette. There's also a pie dubbed "Light My Fire," created with mozzarella, cotija cheese, red onions, jalapenos, black olives, black beans, chipotle sour cream and a mango habanero salsa.

Fish District: 2675 Gateway Rd. (Carlsbad)
This local eatery is bringing the sea to your plate in so many ways it's dizzying. In addition to poke, ceviches, chowders and choppino the menu offers up traditional items like fish & chips, steamed mussels and tuna melts. Patrons can also choose their own seaside adventure by building a customized combo with a sandwich, wrap, taco or fish. Side dishes like ratatouille and cauliflower make an appearance, and we can't wait to try the shrimp corndogs.

Blaze Pizza: 5620 Paseo Del Norte, Suite 126A (Carlsbad)
Is that the fire of a thousand suns? Nope, that's just their oven, reaching highs of up to 900 degrees and cooking your pizza in a hot 180 seconds! Pizza lovers will find this new eatery located in the Carlsbad Outlets. The business is proud of its fresh handmade dough that turns into the perfect crust in rapid succession. Diners can choose from signature selections on the menu or create a customized pie with unlimited toppings. For dessert, Yelpers love the s'more pie. The menu also boasts salads and a gluten-free crust option.

Betty's Pie Whole Saloon: 155 Quail Gardens Dr. (Encinitas)
Formerly the location of Elizabethan Desserts (they moved) the remodeled, cowboy-themed digs now claim the best pie in the West. The restaurant features both savory and sweet options – but no slices here! Don't be shy, though. Y'all know you want the whole thing anyway. But, if 'yer watching 'yer figure as part of your New Year's resolution, don't fret. Individual-sized menu options are available, but once you take a gander at Mama Jo's Meatball Pot Pie you might just go for the gold.

Ocean Fresh Fish & Chips: 30590 Rancho California Rd. (Temecula)
With a focus on a fried-up favorite, and with plenty of other options to choose from, this local inland venture has its nearby neighbors raving. Besides the namesake Fish & Chips (served up in a nostalgic-looking basket, on newspaper, with lemon) you'll find salads and sandwiches here, as well as excellent chowders. Seasonal specials change regularly and this month's swordfish special is grilled to perfection.


Trish Sanderson is the community manager and marketing director for Yelp North County San Diego. She leads the local community of Yelp reviewers both online and off.