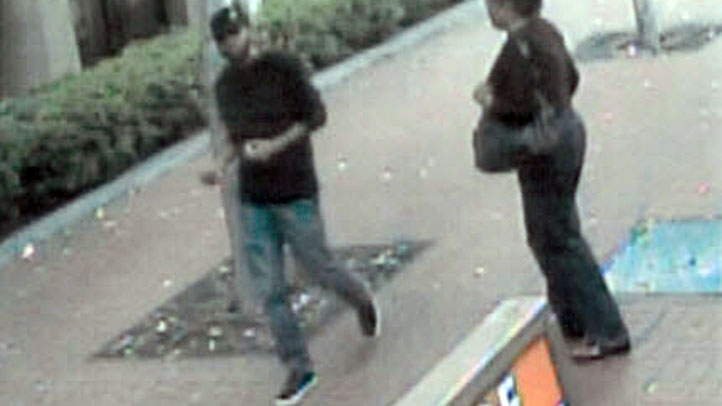 An elderly woman using a walker was robbed of her wallet when she was walking into the downtown apartment building Lions Manor – a complex built for those with a fixed income or disability.
Now, San Diego County Crime Stoppers have released a photograph of the suspect in the mugging.
The 73-year old woman was walking home near 310 Market Street around 2 p.m. on Friday, May 14.
Police said the suspect walked up from behind on the disabled ramp.
The man carried a knife and threatened to stab the woman if she didn't hand over her money police said.
The woman's wallet was inside her purse wrapped around her walker. The suspect reached into the purse and grabbed the wallet and ran west on Market Street, officers said.
Investigators eventually found the victim's wallet – without the cash - in a nearby gutter.
Anyone with information on the identity and/or location of this suspect should call SDPD Central Division at (619) 744-9500 or the Crime Stoppers anonymous tip line at (888) 580-8477. Crime Stoppers is offering up to a $1,000 reward to anyone with information that leads to an arrest in this case. Anonymous email and text messages can be sent in via www.sdcrimestoppers.com.