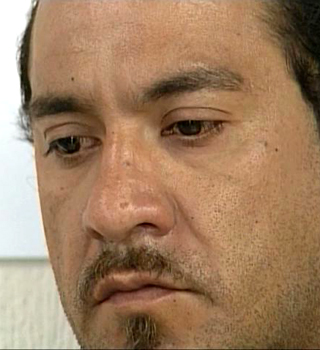 The man whose body was found charred in the aftermath of the Poinsettia Fire in Carlsbad did not die from the flames, a medical examiner's report reveals.
During May's destructive firestorm, the burned remains of 47-year-old Adolfo Velasco were discovered outside the Maldonado Grower's Farm by the farm's owner.
Maldonado had employed Velasco several years before his death, but Velasco had since quit and lived in an encampment on a county-owned field next to the farm, according to the report.
In the course of their investigation, medical examiners discovered from medical records that Velasco had a history of alcohol abuse and unspecified illness and he died with a blood alcohol content of 0.35 in his system.
Although he was found in the burned area, "there is no evidence suggesting that [Velasco] was alive and breathing at the time of the fire. Such evidence would include soot present in the airways," the report reads.
Instead, the medical examiners determined Velasco died from cardiovascular disease, with chronic alcoholism as a contributing factor.
His manner of death is considered natural.
Sparked on the Omni La Costa Golf Course, the Poinsettia Fire burned 600 acres and destroyed 23 homes and apartment buildings in Carlsbad, but no other injuries or deaths were reported.
The private property losses totaled $12 million. The cause of the fire is still under investigation.