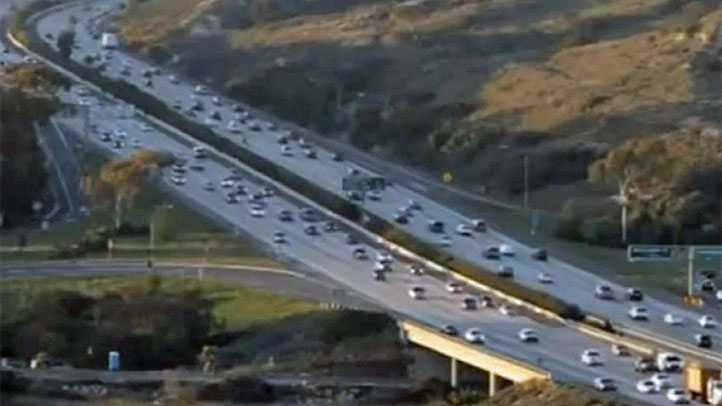 State and county transportation planners and engineers believe they've found a way to keep San Diego moving but not everyone agrees.
The proposal to spend $6.5 billion to expand Interstate 5 and other modes of transportation between La Jolla and Oceanside has been called the future of the North Coast Corridor.
"It really encapsulates all of the region's transportation needs in this 27-mile corridor," said Allan Kusup with Caltrans.
Plans were discussed Thursday night at the Carlsbad Senior Center.
Dozens showed up for a community meeting to take a look at the plans. Some residents weren't impressed. Watch Video
"Just back up one more time and really think about whether this is the best option," said resident Linda Flournoy. "Figure out a way to put the rail back in. I would ride it every day. I wouldn't drive at all."
"Maybe that's what we need to do is rethink how we're doing this, instead of spending more money widening the freeway,"Leucadia resident Rachelle Collier said.
Solana Beach resident Lane Sharman criticized the plan for focusing on cars.
"It's kind of taking a wide freeway, making it wider, having more congestion on the freeway. We need to take more people off the freeway and into transit," Sharman said.
However, Caltrans and the San Diego Association of Governments (SANDAG) say the 40-year project is not just about the highway commute.
"This plan doesn't focus on moving cars, the focus is on moving people," said Jim Linthicum, Director of Mobility SANDAG.
The plan includes construction of new express lanes on Interstate 5, double tracking for trains, a bike and pedestrian trail linking San Diego to Oceanside and access to all lagoons along the corridor. Read list of planned improvements
There is also a plan to spend $2.3 billion for transit improvements planners said.
SANDAG and Caltrans officials will review public comments and may make changes.
Residents have until April 29 to submit comments.