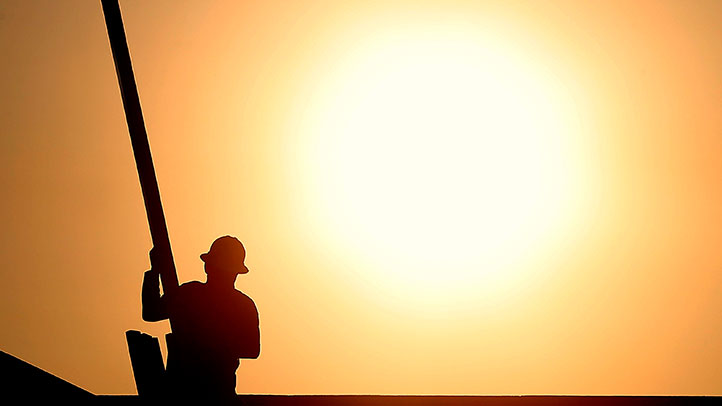 Temperatures above 110 degrees are expected this week for desert communities east of San Diego.
An excessive heat warning has been issued for parts of Riverside and Imperial counties according to the National Weather Service.
Areas like Calexico, El Centro, Glamis, Imperial and the Salton Sea are under the warning issued for 10 a.m. to 8 p.m. Tuesday.
The risk of heat-related illness is greater for those working outdoors, camping, hiking or living without air conditioning.
Symptoms include a headache, muscle cramps and nausea.
Residents should drink more water than usual, wear light-colored clothing and take frequent rest breaks in the shade or air conditioning.
NWS officials advise residents to never leave children or pets in unattended cars under these conditions.