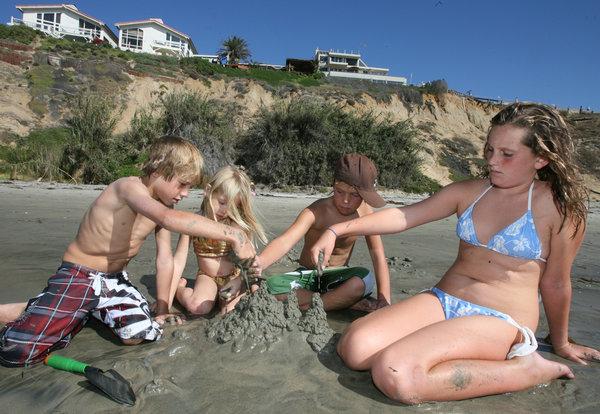 Finally you can hit the beach or the pool and start working on that summer tan this weekend as Mother Nature moves the "May Gray" aside and brings back the sun and a little heat.
We're expecting high pressure and maybe even a little off-shore wind to keep the clouds and fog at bay tomorrow and Sunday, though they could be back for the first half of your Memorial Day, at least at the coast. We'll keep our fingers crossed that the sun burns through the clouds by midday Monday.
Temperatures at Lindbergh Field are expected to be above 70 for the weekend then drop back into the upper 60s on Monday. That likely means beach temperatures will at least get into the upper 60s Saturday and maybe again on Sunday.
Inland, things really warm up on Saturday. With highs expected to range between 85 and 90 some folks may even be scrambling to turn on the AC for the first time this spring.
Sunday's highs are expected to fall off as much as 5-10 degrees and for the Monday holiday, we should be back into the upper 70s in places like El Cajon and Escondido.
In the mountains we'll slowly return to the low 70s by Sunday then stay there for the foreseeable future and in the deserts we're looking for low and then upper 90s for the first half of next week and triple digits moving in by Thursday or Friday. West of the mountains, low clouds and coastal fog should return for the first half of next week, along with slightly cooler temperatures each day across the board but then, if the long range forecast holds up, we could be looking at the first real heat wave of the season for late next week and on into the weekend. It's possible that coastal temperatures could move into the upper 70s or even low 80s and we could see some 90s in the east county. If this happens it will also mean a much high threat of wild fires so please keep all this in mind as we get through the next week or so.
Get weather forecasts sent straight to you by signing up for our daily newsletter.