Family and friends met at the New Hope Church of Penaquitos on Carmel Mountain Road Saturday to remember a pregnant woman killed in a crash on Mother's Day.
Jessica Foderingham, who was eight months pregnant, was rear-ended last Sunday, sending her car spinning head-on into a tree on San Vicente Road in the San Diego Country Estates community.
Andrew Milonis, 44, fled the scene and later took a Lyft ride to a bar, police said. He pleaded not guilty to two murder charges last week.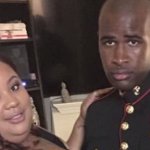 "My little one, he still doesn't believe it's true. He asks me every night, 'when's mommy coming home,'" Christian Foderingham, who married Jessica last August said at Milonis' arraignment. The 29-year-old mother had two children from a previous relationship.
Her husband said he was driving in front of her at the time of the crash because they were going to her grandmother's home.