No words were exchanged in the moments leading up to a deadly confrontation between neighbors in Olivenhain prosecutors said.
Michael Vilkin, 61, appeared in a Vista courtroom Tuesday to face charges of murder and assault with deadly weapon in the shooting death of his neighbor John Upton, Jr. He pleaded not guilty to both charges.
Evidence uncovered so far does not support the defendant's claim of self-defense, according to the deputy district attorney assigned to the case.
Prosecutors said Upton's girlfriend heard the shots and came out of the house. Vilkin then allegedly pointed the gun at her and said not to move any closer. She then put her hands up and went back into the home to call 911.
The defendant owns a vacant lot and an easement next to the victim's rental home at 2916 Lone Jack.
On the morning of March 28, Vilkin had hired two workers to remove brush from the easement property.
Moments before the shooting, Upton walked out of his home to ask those workers if he needed to move his car prosecutors said.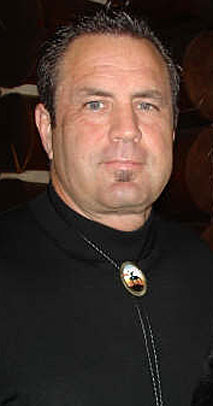 When Upton turned, Vilkin was standing on a dirt path approximately 10 feet away from him.
Prosecutors said Vilkin opened fire striking Upton in the stomach and the head.
A local television station aired a jailhouse interview with Vilkin Friday in which he claimed the shooting was self-defense.
"It was self-defense. I did not go to him threatening and he pulled a gun at me," Vilkin told KGTV. "I did not go to him. I stayed away on my property."
Prosecutors say Upton had only a mobile phone on his body when officers arrived on scene.
Circumstances thus far don't indicate there had been any violent altercations between the two the deputy district attorney said.
Vilkin was ordered held on $5 million bail and will be assigned a public defender.
Check back for updates on this developing story.