A woman suspected of killing her boyfriend and 3-year-old son, who was found in a freezer on a Southern California Indian reservation, has been released from jail, detention center officials told NBC 7.
Elaina Welch, 32, walked from the Las Colinas Detention Facility Thursday after the San Diego County District Attorney's office did not file charges against her. Law enforcement and prosecutors can only hold suspects for up to 72 hours without charging them.
It is unclear at this point why charges weren't filed, but local attorney and legal expert Marc Carlos said the investigation can be a lengthy process and it may not yet be entirely clear what Welch's role was in the two deaths.
"It can mean a lot of different things, clearly in a case like this indicates is they need more investigation," Carlos said.
Carlos said the collection of forensic evidence - including an autopsy on the child's body - needs to be completed, as well as interviews of witnesses, to get a better understanding of exactly what happened.
"The facts are very unusual," Carlos said of the case. "In 27 years, I haven't seen anything like that."
Welch was booked into jail on two counts of first-degree murder after a SWAT standoff played out at her home in the 1500 block of Quincy Canyon Road last Friday. It started after a woman called 911 to say her child was dead.
Deputies say at the home, they discovered Welch's boyfriend Julio Ricardo Monggiotti dead from a gunshot wound to the chest. Emerging from the house with a shotgun, Welch went to hide in the bushes. She was taken into custody a short time later.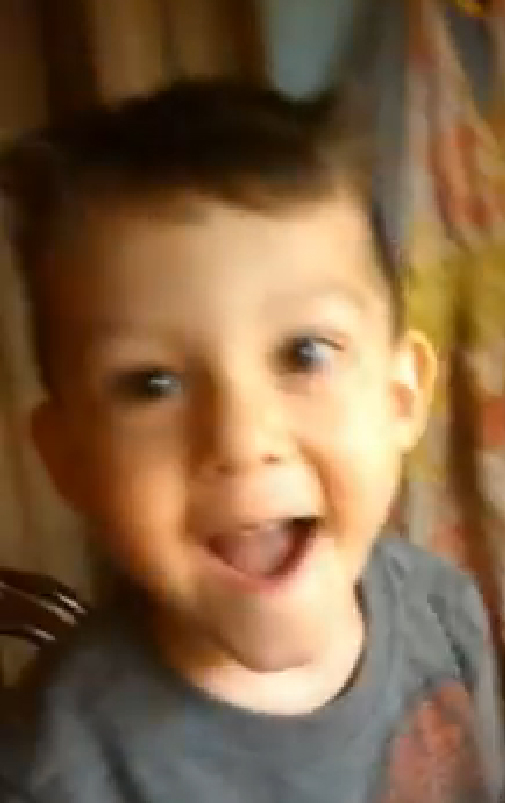 Investigators, who obtained a search warrant for the property, later discovered Welch's 3-year-old son Roland's body buried beneath frozen food inside a freezer, sheriff's officials said.
Many theories surround the case, including the idea that Monggiotti could have killed the boy before turning the gun on himself, Carlos said. Only the evidence will tell, and that takes time.
One resident of the Lakeside area expressed surprise and disbelief Friday.
"It's just kind of weird," said Sarah Stewart. "Someone's accused of two murders, and all of the sudden they're out free."
Spring Valley resident Magdalena Lebaron also seemed outraged and confused.
"There are so many more questions than answers," Lebaron said.
But Carlos said Welch's arrest suggests only that there was probable cause. It's up to the district attorney's office to handle the case after the arrest, he said.
"What the public has to understand is the standard for probable cause for arrest is relatively low," Carlos said. "If the officers believe a crime has been committed, they can make the arrest."
Carlos said the district attorney should make a filing decision within three or four months, and in the meantime, evidence is being collected and Welch is likely talking to her attorney to prepare for what's to come.
Although Welch was booked into jail on Friday, the district attorney's office had until Thursday to file charges against her because of the three-day holiday weekend. It's unclear why Welch was not arraigned.
The DA's office said the investigation is on-going and the case is still under review.