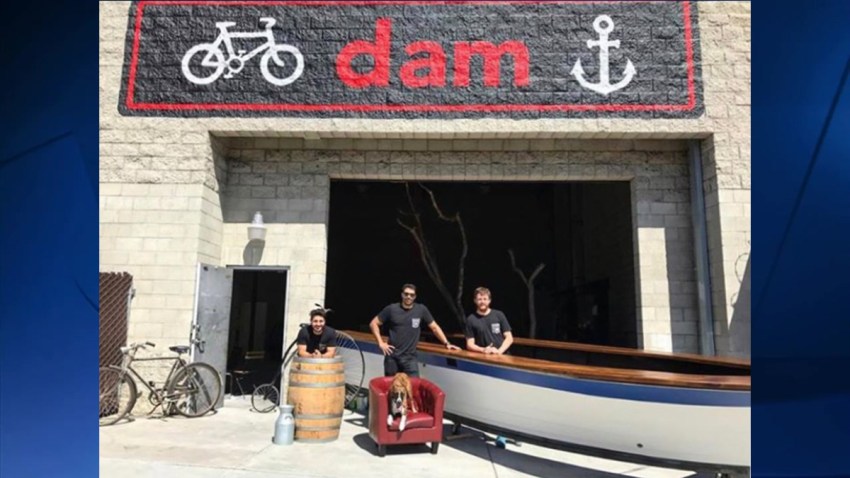 North Park is now home to a new hub housing restaurants, bars and retail space all under one roof. This week, Eater San Diego shares a glimpse of that venue, plus a first look at a hotly-debated brewery in downtown San Diego and other news from our food and drink scene.
New North Park Marketplace Has Food, Drinks & More
Previewing to the public this Memorial Day weekend is DAM Park, a new multi-use project on Illinois Street in North Park that combines eateries and bars with retail spaces and event space. Buona Forchetta and Le Parfait Paris are just two of the established restaurants that will have spaces here alongside two cocktail bars.
10 Barrel Brewing Opens in East Village – But With Opposition
Makers Quarter's 10 Barrel Brewing, which has been a subject of heavy controversy in the local craft beer community, opens its East Village brewpub this Saturday. Clocking in at over 10,000-square-feet, it spans three levels, two bars and full-service restaurant. But not everyone is happy about the opening, with some arguing that 10 Barrel is not craft beer, thanks to its ties to macro beer behemoth, Anheuser-Busch Inbev.
[[424652784,C]]
Midwest Cult Favorite Sandwich Shop Coming to San Diego
With over 400 locations across the country, Potbelly is rapidly expanding its sandwich empire. Specializing in submarine sandwiches, the Midwest-based company tells Eater that it is looking to land in the San Diego market with at least five locations.
San Diego Chefs Celebrate Local Fishermen
Take a stunning visual tour of the Tuna Harbor Dockside Market. Learn the story of this bayside market, which opens to the public every Saturday, by meeting the fishermen who run the bustling seafood hub and the chefs who turn their catch into delicious dishes.
Bracero Sets Date for Final Farewell in Little Italy
After a rollercoaster ride through successes and challenges, Bracero will shutter on June 3. Its owner plans to briefly close the restaurant and reopen it on June 6 as Romesco Mexiterranean Cocina, which will have a Mediterranean-inspired menu and a Spanish tapas bar atmosphere.
[[347245932,C]]