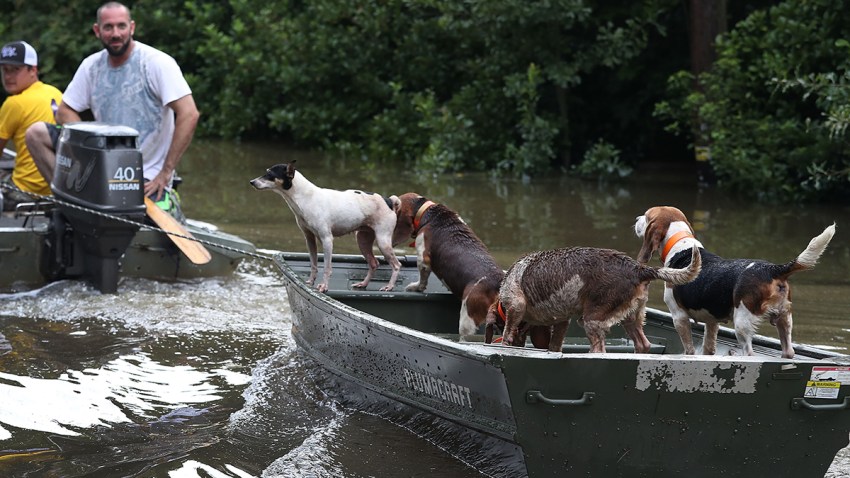 Dogs left homeless by recent flooding in Louisiana will be flown to San Diego Friday and put up for adoption.
The Rancho Coastal Humane Society is expecting a group of 65 dogs and one cat Friday afternoon.
"They would still be in their homes if it hadn't been for the floods," the humane society's president Jim Silveira said on the site's website. "We want to match them with their new families as soon as possible so they can begin their new lives in California."
As many as 11 people were killed and thousands of people were forced from their homes when unrelenting rain flooded the state beginning Aug. 13. A storm system dropped three times as much rain on the state as Hurricane Katrina, according to National Weather Service records.
Dogs who were separated from their families are in need of homes. In some cases, the families had to relinquish the dogs because shelters could not accept them.
Some of those animals will arrive to Gillespie Field in El Cajon Friday afternoon.
The dogs will be dispersed to several area groups including Thrive Animal Rescue and Labradors and Friends Rescue. The groups will be updating their social media pages with information about the dogs and the adoption process.
The dogs will be examined by a veterinarian and receive needed vaccinations, the rescue said. Each will also be spayed or neutered before offered up for adoption.
The dogs will be available for viewing beginning Saturday, Sept. 24 with adoptions beginning on Friday, Sept. 30.