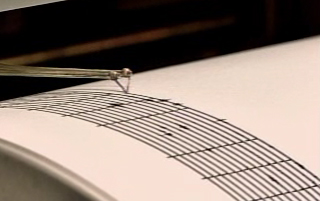 A 3.8 magnitude earthquake shook San Diego County on Thursday.

The quake's epicenter was about 14 miles east of Julian and hit at 9.37 a.m.
"I felt it in San Marcos. Just a quick little jolt," wrote @jdouglas50 on Twitter.

"Little shaker here in El Cajon," wrote Tom May on Facebook.

"Felt it in Vista!" @Gemsavvy wrote on Twitter.
"Lake Morena, a big jolt," said Dawn Moyers-Costello.

"Yes I did, very small in Flinn Springs," said Kathleen Scherm Caulfield.

"Just a quick bump, and I was near the airport," said Laurie Cartlidge.
Let us know if you felt it. Comment below, send us your thoughts via Twitter @nbcsandiego or add your comment to our Facebook page.