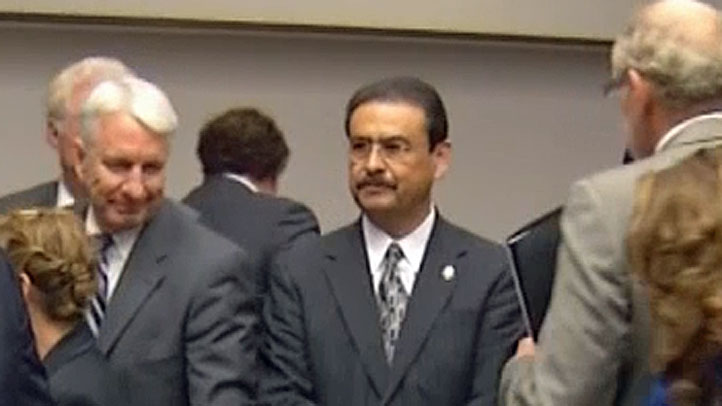 More than a dozen educators, community members and public officials wrote the court to vouch for former San Ysidro Superintendent Manuel Paul, who was sentenced Tuesday to two months for a misdemeanor corruption charge.
Magistrate Judge William Gallo said he considered the outpouring of support before he handed down his sentence, reading aloud the names of the superintendent's backers in court and referencing the material in his consideration.
The letters stress the drastic increase in test scores at San Ysidro School District under Paul's leadership.
Andrea Skorepa, CEO of Casa Familiar and a well-known advocate for the San Ysidro community, told the court that Paul led the district to new accomplishments, receiving two state Distinguished School awards, six Golden Bell awards and being nominated as a Blue Ribbon District.
Under Paul's leadership, "teacher accountability increased as did administrator's responsibilities. Parents were more actively engaged with their children's education," Skorepa said. All of this was even more notable given the district's situation as a small, border district with limited financial means.
Other letters detail Paul's strong commitment to the community and love for the San Ysidro School District. Some described instances where Paul provided emotional and personal support to those in need.
Notable supporters of Paul who wrote the court were former San Ysidro trustees Jean Romero and Paul Randolph, former teachers like Ralph Inzunza Sr. and former Principal David Torres.
Those letters can be read by clicking here.