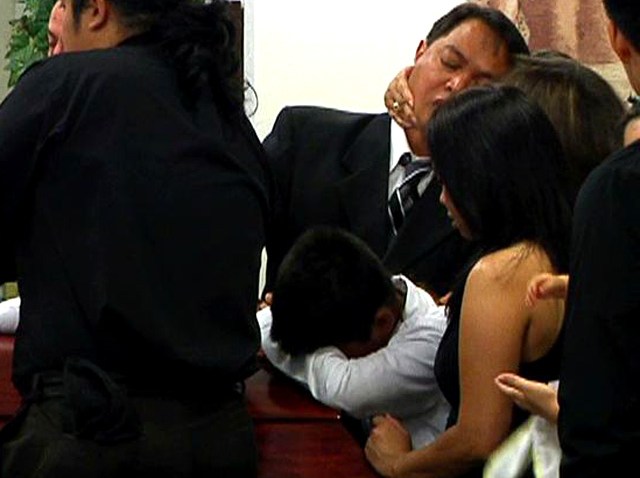 A 10-year-old boy, who allegedly witnessed his father murdering his mother, wept over her coffin as family members comforted him and wiped the tears from his eyes.

Funeral services were held for Avitha Rafael, 28, Friday in Spring Valley. Deputies say Krisanto Jopanda, 33, killed her before killing himself.

The couple's son called 911 from the family's home on Celestial Waters Drive around 7 a.m. Aug. 13.

"[Deputies] found the female in the driveway," San Diego County Sheriff's Lt. Dennis Brugos said. "Next to her was a boy."

Investigators say the victim's son witnessed at least part of the stabbing.

For more than 12 hours last Friday, law enforcement officers searched for Jopanda all over the county. At about 7 p.m. they found his Nissan Altima parked at Presidio Park. His body was found hanging from a tree in a nearby canyon. Officers said it appeared that Jopanda had tried to kill himself with shoelaces, but it didn't work so he shot himself.

Investigators say Rafael was a secretary at the San Diego City Attorney's Office. Homicide detectives said she had recently filed a restraining order against Jopanda.

Relatives are now caring for the 10-year-old boy.