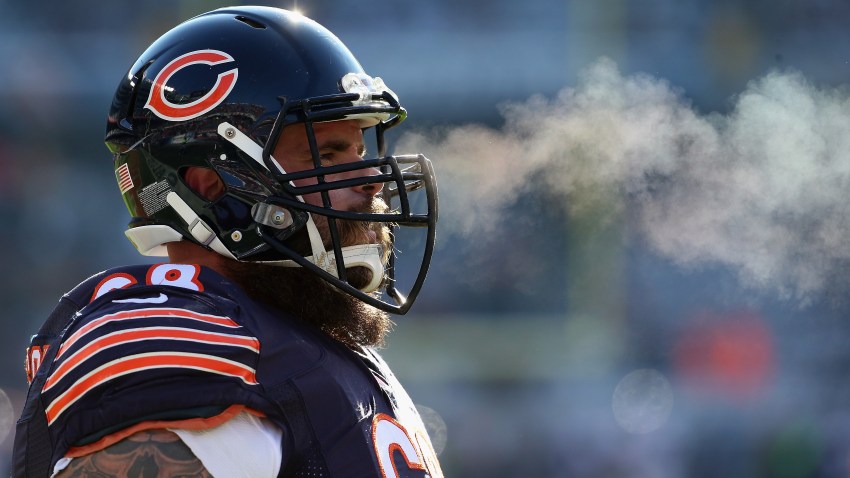 After taking heat this off-season for not doing more to address what was obviously a porous offensive line in 2015 the Chargers have added three big guys in one week.

On Saturday the Bolts signed former Bears and Jets guard Matt Slauson to a two-year contract. Slauson was released by Chicago last week, a move that surprised players in the Bears locker room. Slauson, who can also play center, started all 37 games he played in Chicago and was regarded as the toughest man on the roster.

A lack of toughness is something the San Diego line was knocked for last year, especially in a late-season loss to the Broncos when nobody came to the defense of quarterback Philip Rivers when Denver linebacker Von Miller seemed to be taking liberties with the offensive captain.

Before moving to Chicago, Slauson started every game for the New York Jets from 2010-2012, giving him another trait the Bolts have been sorely lacking in on the line: durability.

The Chargers selected USC center Max Tuerk in the 3rd round of the NFL Draft and took Michigan St. tackle/guard Donavon Clark in the 7th round. They also re-signed tackles Joe Barksdale and Chris Hairston in the off-season so all of a sudden it would appear there is depth and, more important, competition on the offensive front.
One other interesting note about Slauson is he was given the 2015 Good Guy Award by the Chicago media. That award is handed out to the player that is the most helpful with the media each year and is usually a sign that the man is a good locker room presence for both journalists and teammates.