An SUV ran off the road in North Park Monday and rolled down an embankment, crushing a vehicle driven by an FBI employee on the highway below.
The incident occurred around 9:30 a.m. along southbound Interstate 805 below Adams Avenue just before the off-ramp.
It appears a woman driving a Jeep Grand Cherokee crashed into a hydrant at Adams and Boundary Street and then drove 100 feet down an embankment.
Her vehicle struck the retaining wall, flipped over, crashed into another vehicle and then landed on its roof.
As it was tumbling down the embankment, it struck a car driven by an on-duty FBI agent that was exiting the highway at the time.
The agent was transported to a local hospital with minor injuries according to SDPD Lt. Darryl Hoover.
The woman had to be pulled from her vehicle. Hoover said she was also taken to a nearby hospital with minor injuries.
Several FBI officials arrived soon after the crash and removed weapons and other equipment from the trunk of the crushed vehicle.
Hoover described the SUV's path onto the highway as "threading a needle." He said the driver missed several things in her path including trees and a retaining wall.
San Diego police detective Dan Wall said one of two things caused the accident - a medical incident or an unintentional act.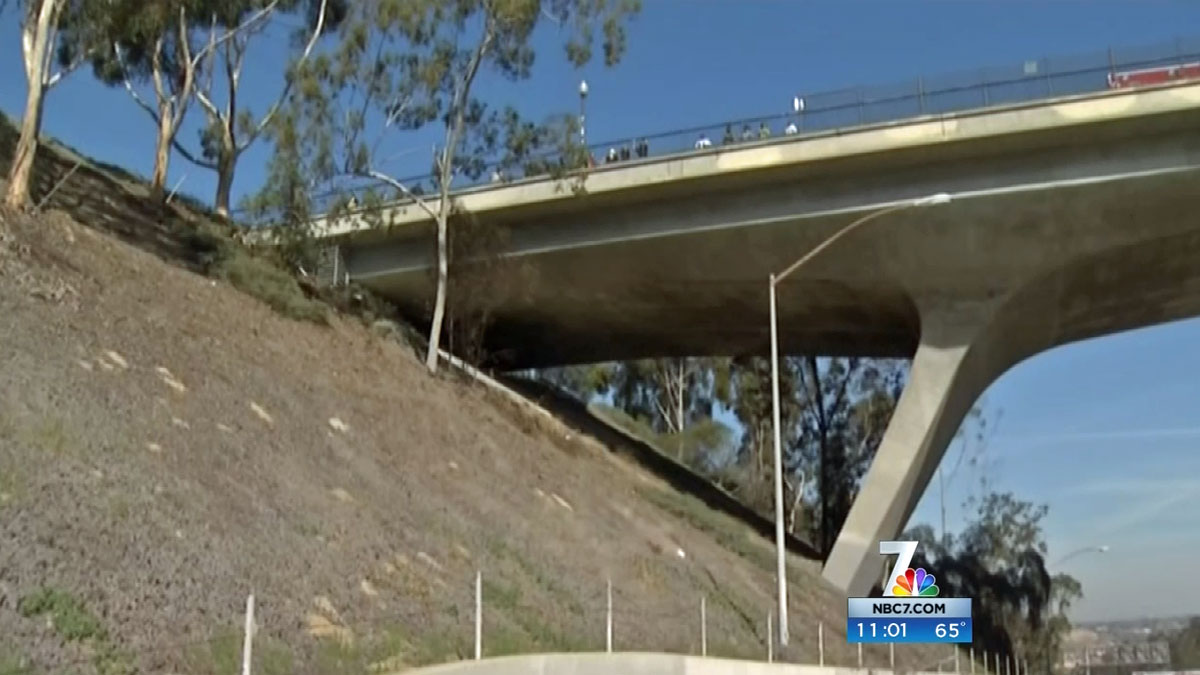 San Diego police were investigating the cause of the crash.
Officials said there was no evidence that texting or distracted driving caused the crash.
The off-ramp was blocked by the wreckage but traffic continued going southbound along I-805.
Check back for updates.