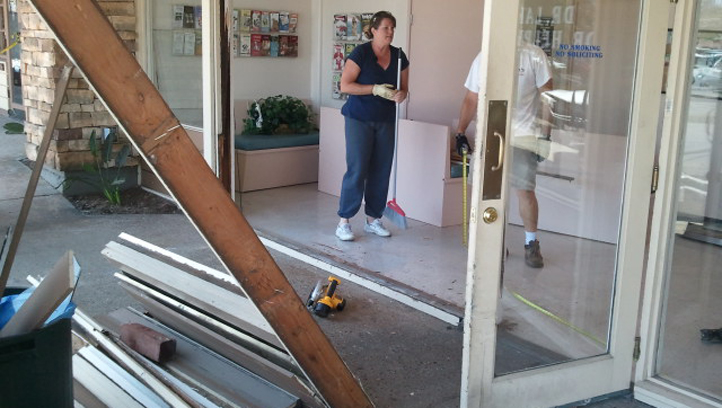 For the second time in eleven years, a veterinary hospital in La Mesa has had a run in with a vehicle.
Just before 10 a.m. an unidentified vehicle crashed into the Rancho Village Vet Hospital located at 3641 Avocado Blvd., according to Highway Patrol.
There were reports from CHP of two injuries, including one female who was bleeding, but further information has yet to be released.
No one was in the hospital besides animals since it was closed at the time of the accident, said office manager Pam Henson.
"That's the first thing I checked," said Hansen, who said she ran into back of the hospital to find the animals were not hurt. " I'm sure their owners want to make sure they're ok," said Henson.
There's no official word yet on how the car got into the shop, but a similar incident occurred in January of 2000 when a Mercedes crashed into the front of the business, said Henson.
The vehicle was removed and taken away before Henson came onto the scene.