Five homes and eight other buildings were destroyed as a 6,700-acre fire continued to scorch a rugged part of far east San Diego County on Wednesday.
The fire, fueled by hot and dry conditions near the border city of Potrero, has rapidly grown since Sunday afternoon, prompting evacuations of 700 residents. About 950 homes and 50 commercial buildings are threatened, officials said.
The Border Fire was 20 percent contained Wednesday evening, according to Cal Fire. Officials lifted the evacuation orders at 4 p.m. for the greater Potrero community.
Residents of the following areas can return home and must bring proper identification:
West of Potrero Valley Road at Potrero Valley
West of the General Store located at 25125 Highway 94
North and South sides of Highway 94
Potrero County Park
Crews have been concerned that the fire could spread north into a canyon leading directly to Lake Morena.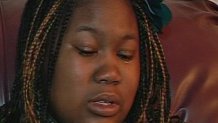 More than 1,900 firefighters were working to cut the line around the flames to stop the fire from growing. They were struggling against steep terrain and shifting winds.
Eighteen helicopters, four air tankers, 184 fire engines and 24 water tenders were also providing assistance Wednesday evening.
Three firefighters have been injured. One firefighter suffered heat-related injuries while working in triple degree heat, but is expected to be OK. Another firefighter suffered heat-related injuries and another suffered a knee injury.
Crews on scene were hopeful that conditions would soon improve.
"It's looking better and better every day," Cal Fire spokesman Jay Smith said.
Cal Fire officials had issued mandatory evacuation orders for the following areas, some of which have since been lifted:
Community of Potrero
Homes along Highway 94 between Emory Road and Plaskon Road
Forest Gate
Star Ranch
Cowboy Ranch
Dog Patch
Canyon City
The community of Lake Morena Village, northwest of Campo. Specifically, a two-mile radius around Lake Morena Drive and Oak Drive west of Buckman Springs Road.
The community of Potrero was the first to evacuate Sunday afternoon when officials issued the mandatory order. Potrero has a total population of 693 people in 207 units, according to the U.S. Census Bureau's 2014 American Community Survey.
As of 4 p.m. Wednesday, the following roads will remain closed:
Highway 94 at Highway 188 will have a road closure to verify residence until 6 p.m.
Potrero Valley Road at Potrero Valley
Highway 94 just west of 25140 Highway 94
Highway 94 west of Buckman Springs Road
Buckman Springs Road at Old Buckman Springs
Mountain Health, the only community clinic in Campo and the Mountain Empire Region, has opened up their community center in Campo for displaced residents. The center is located at 31115 CA-94 in Campo.
Evacuees were directed to Los Coches Creek Middle School at 9669 Dunbar Lane in El Cajon, where an overnight shelter was set up.
A previous emergency shelter at Campo Elementary School at 1654 Buckman Springs Road has closed.
Updates on the fire and emergency shelters can be found here.
The San Diego County Library also announced that the Potrero Branch Library will we open Thursday from 9 a.m. to 6 p.m. as a cool zone. The Campo-Morena Village Library remains closed.
A list of cool zones can be found here.
[G] Border Fire Scorches 7,609 Acres East of San Diego