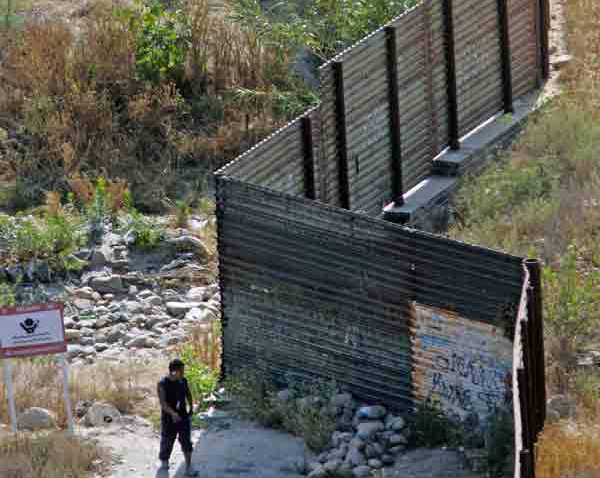 Thousands of illegal immigrants smuggled into the U.S. We've heard about it before -- but this case is different. One of the most large-scale smuggling organizations uncovered in San Diego County has been dismantled.

It allegedly went on for years -- a massive human smuggling organization operating west of the Otay mesa Port of Entry all the way to the ocean. For more than two years, an entire crew smuggled thousands of people into the United States.

"They used various methods. One of them was to hire foot guides and train them to use a wireless saw to cut a hole in the border fence and pass illegal aliens through the hole into the United states," Immigration and Customs Enforcement spokesperson Lauren Mack said.

Load drivers were then allegedly hired to pick up the illegal immigrants to take them to local drop houses in San Diego's South Bay, paying the guides and drivers as much as $1,800 for each group smuggled into the country.

Three people, described by law enforcement as the ringleaders, have been arrested and charged with smuggling and conspiracy, according to the complaint.

"This was an organization we hit and dismantled, that's very important. That's serious, that's denting and putting a serious blow to smuggling activity here in this area," Mack said.

After search warrants were issued at the alleged drop houses, agents seized five vehicles, nearly $1,800, counterfeit money and smuggling ledgers.