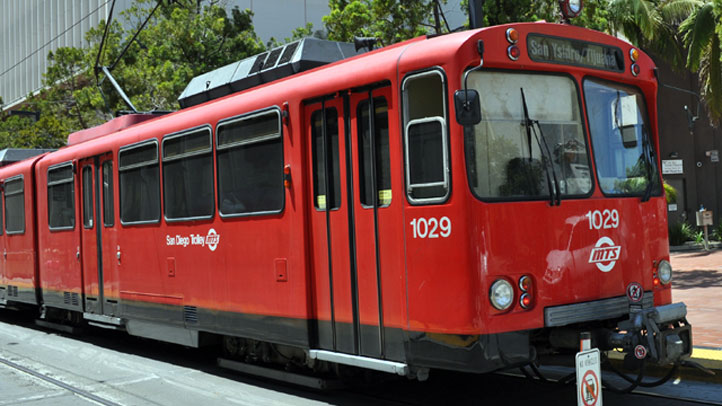 Comic-Con is just days away and in the midst of prepping what to wear and who to see, you should start thinking about how to get there.
It's looking like the Trolley may be the best method of transportation.
To avoid being sucked into a vortex of finding parking and sitting traffic, the Metropolitan Transit System is coming to the rescue with a special event 'Red Line' trolley service from Qualcomm Stadium to the Convention Center.
Comic Con goers get the chance to beat the vortex with a 4-day trolley pass for just $15. Passes are on sale now at the Transit Store and starting July 20, select station kiosks will sell them while supplies last.
For comic lovers attending a few days here and there, MTS will sell 1-day passes for $5, 2-day passes for $9 and 3-day passes for $12.
The Red line will start at Qualcomm Stadium and soar down to the Convention Center every 15 minutes throughout Comic-Con, except during the evening commute on weekdays.
Have no fear North County, locations such as Oceanside and Carlsbad will have the Region Plus 4-day passes which gives superheroes and riders access to the Coaster train and trolley for $50.
Qualcomm Stadium has plenty of free parking available during the 4-day event except on Wednesday due to an event at the stadium. MTS suggested using the lower level at Hazard Center, Morena/Linda Vista, Old Town Transit center or a list of stations visit visit www.sdmts.com
On Thursday through Sunday, the late night 'Red Line' service via the Green Line to the stadium and headed all the way to Santee.
For complete service information and timetables, fares, routes, and schedules, or to plan a trip, riders can visit www.sdmts.com or call 511.