A man was killed and two women were hospitalized after a car accident near Kearny Mesa Saturday evening, according to the California Highway Patrol.
The San Diego County Medical Examiner's Office has identified the victim as 24-year-old Steven Adam Gagnon. Friends told NBC 7 that Gagnon was a former U.S. Marine.
The accident happened just after 6 p.m. on the southbound State Route163, on a curved stretch of road between SR-163 and the westbound State Route 52 connector.
According to San Diego Fire-Rescue, the vehicle fell down a 200-foot embankment.
Three people were found inside that vehicle, who authorities said appeared to be in their 20s or 30s.
"They were moving at a high rate of speed around the corner. However, we don't know if any alcohol was involved or any other cars at this time," SDFD Capt. David Gerboth said Saturday night.
Gagnon was sitting in the backseat when the accident happened and was not wearing a seat belt, according to the ME. He was pronounced dead at the scene.
Two women who were also in the vehicle were taken to area hospitals. One woman sustained life-threatening injuries, and the other suffered only minor injuries, Gerboth said. Officials have not released the names of these women.
By Tuesday morning, CHP officials confirmed that one of those women had also died from injuries sustained in Saturday's crash.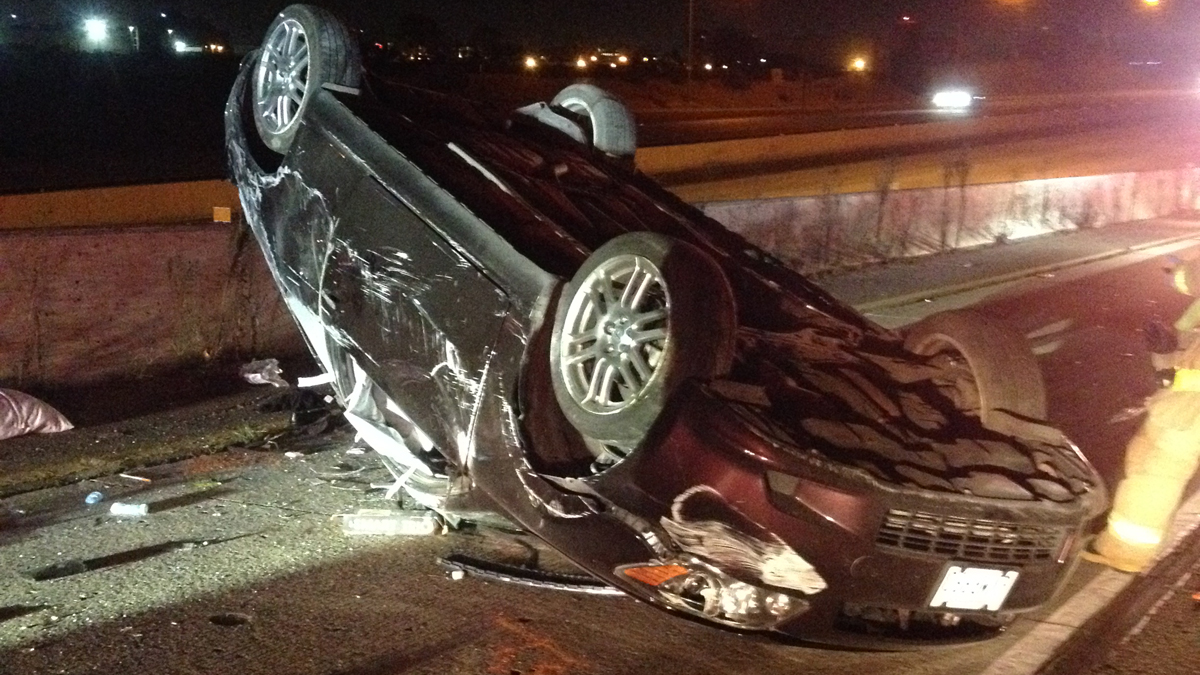 CHP closed part of SR-163 at the SR-52 transition during the accident investigation, a CHP dispatcher said.
Lauren Deman, a Marine based at Marine Corps Air Station Miramar, served with Gagnon. Deman said she talked to Gagnon on the phone just hours before the crash.
"We were all supposed to get together tonight or tomorrow night," she said.
Deman described Gagnon as helpful and extremely funny. "If you were ever having a bad day, he knew how to fix it or distract you," she said.
Gagnon got out of the Marines in February to attend college in San Diego, according to Deman.
"He really liked San Diego after being stationed here," she said.