Thousands of people holding candles created a sea of lights for miles Tuesday night in honor of Chelsea King, the Poway High School student whose disappearance launched a massive search effort.
Among the mourners were friends, classmates, neighbors, volunteers who helped in the search and the King family.
"One of the nicknames I always called my daughter is my angel," Brent King told the crowd. "I want to thank everyone in this community that have touched our hearts. Everyone who's heart was touched by Chelsea… everyone that helped in the search, everyone that is going to help in our healing."
The procession started at St. Michael's Catholic Church, going south on Pomerado Road.
While Chelsea's father was speaking, someone shouted, "We love you." Brent King responded, "We love all of you."
The vigil was originally planned a show of support for the King family but that all changed Tuesday afternoon when San Diego County Sheriff Bill Gore announced searchers had found a body in a shallow grave near a tributary about 15 feet from the southern shore of Lake Hodges.
Officials cordoned off a large area with police tape and made a series of trips to the shore from a boat moored nearby. The body was found about 10 feet from the water's edge.
"It's a heavily wooded area and not observable from the homes on the hillside or the park," Gore told the media.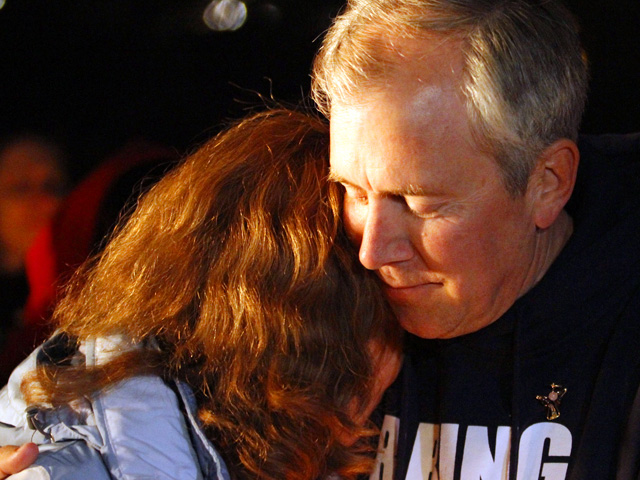 Gore said he had informed the teen's parents, Brent and Kelly King. "Obviously they are devastated, and I ask that you respect their privacy during this extremely difficult time," he said.
Dana Matonis, whose daughter was on the cross-country team with Chelsea, said the whole community had lost a child.
"It's very hard," a tearful Matonis said. "I just can't put my head where her parents are right now. I just can't."

Chelsea was last seen Thursday, Feb. 25. before heading out to run after school. Her car was found at the Rancho Bernardo Glassman Community Park. Her cell phone, iPod and school clothes were found inside the car.
Since then, hundreds of volunteers searched the area near Lake Hodges. On Monday, law enforcement sources said an article of King's clothing was found on the southern edge of the lake. DNA on the clothing led to an arrest, according to investigators.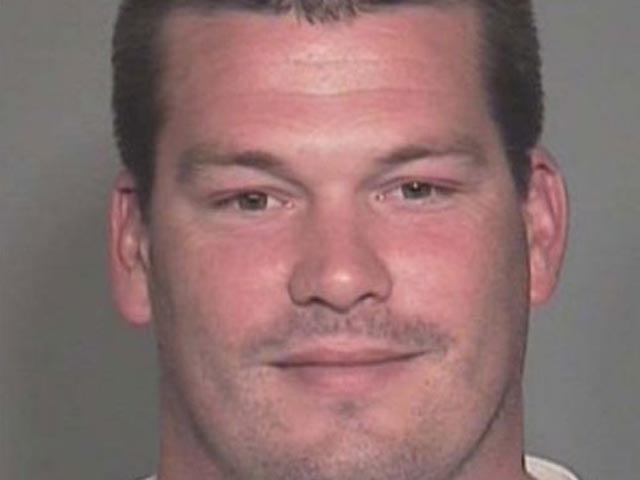 Registered sex offender John Albert Gardner III was arrested Sunday and booked on suspicion of murder and rape.
Gardner has been linked to an attack on a jogger in December, according to investigators. The woman in that case got away and identified Gardner in a photo lineup, detectives said.
An arraignment for Gardner is scheduled for Wednesday. Gore said Gardner was being kept in solitary confinement in the jail's medical wing so that he would not be harmed by others or harm himself according to our media partners the North County Times.
Related Stories:
Suspect Had 'Unnatural Interest in Young Girls:' DA (VIDEO)
Community Not Giving Up Hope for Chelsea King (VIDEO)
Suspect Had 'Unnatural Interest in Young Girls:' DA
Suspect Arrested in Case of Missing Teen Chelsea King
Missing Poway Teen's Parents: 'Be Strong Baby'
"Look at Her Picture, Look for Her:" Parents (VIDEO)
Missing Teen May Have Been Abducted: FBI (VIDEO)
Missing Poway Teen's Parents Cling to Hope
Key locations in the Chelsea King case:

View The Chelsea King case in a larger map