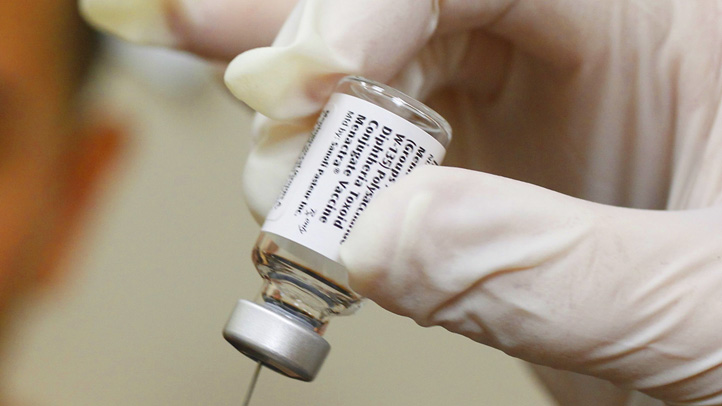 Eight Marine recruits training at the Marine Corps Recruit Depot who were hospitalized with symptoms that looked like meningitis were released this morning, officials said.
The recruits arrived at Naval Medical Center San Diego around 9 p.m. Thursday and were held in isolation and underwent tests overnight.
By 6 a.m. Friday, hospital officials told NBC 7 5 recruits showed symptoms of meningitis and tested negative.
Three of the recruits were treated for upper respiratory symptoms and were admitted as a precaution, officials told NBC 7.
All other recruits were discharged and released back to MCRD by 2 a.m.
An official with the Naval Medical Center tells NBC 7 she was unsure if the individuals had received their vaccinations yet. Getting those vaccines is a part of the recruiting process at MCRD.
The recruits' names and hometowns have not been released.
It is unclear if other Marine recruits were affected.
Meningitis can be a serious condition and recently has proven to be fatal.
Last month, two people in San Diego County died from meningitis. Patrick Henry High School freshman Jewelean Pimentel died after contracting meningococcal disease, a rare strain often deadly in adolescents. Doctors believe Santee resident Jackie Lerma Billings, 52, died of a milder, more common strain of meningitis.
La Costa Canyon graduate Aaron Loy was one of four UC Santa Barbara students who contracted the meningococcus bacterium. He survived the outbreak but had to have his feet amputated during his recovery.
According to the Centers for Disease Control and Prevention, keeping up to date with recommended immunizations is the best defense against meningococcal disease.
Officials also suggest you maintain healthy habits, like getting plenty of rest and not coming into close contact with people who are sick.
Ed. Note: A previous version of this article erroneously stated the Marines were infected with meningitis. We regret the error.