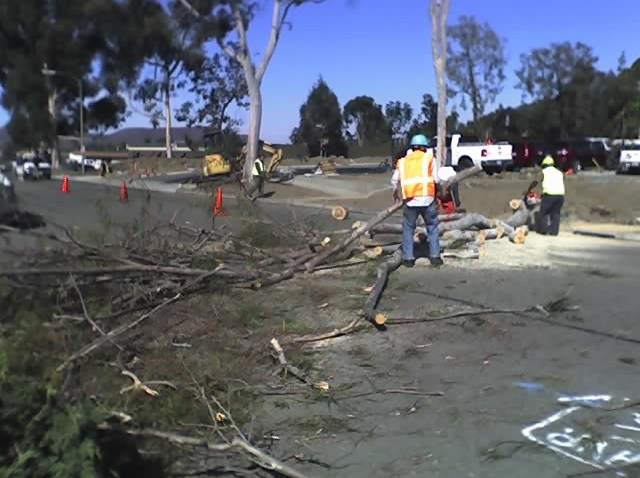 A 75-foot eucalyptus tree fell on a car Wednesday, trapping two elderly people.
The accident happened in the 900 block of Rancheros Drive in San Marcos on Wednesday around 9:30 a.m. San Marcos firefighters freed the driver and passenger of the car, but at least one of them had to go to the hospital. The extent of the injuries is unknown.
Road crews cut up the tree and were working to clear it from the road within an hour.
Elsewhere, high winds may be to blame for a large tree that fell, blocking three lanes of traffic. The 50-foot tree came down at La Jolla Village Drive and Town Center around 2 p.m. Nobody was believed to be hurt in that incident.
Winds were so strong on Mission Bay in the afternoon that drivers on Interstate 5 reported difficulty spotting Fiesta Island. By the looks of the video, the parasailers were enjoying the gusts.
According to the National Weather Service, winds are expected to reach 10 to 15 mph Wednesday night into Thursday morning but could gust as high as 25 mph in San Diego County.