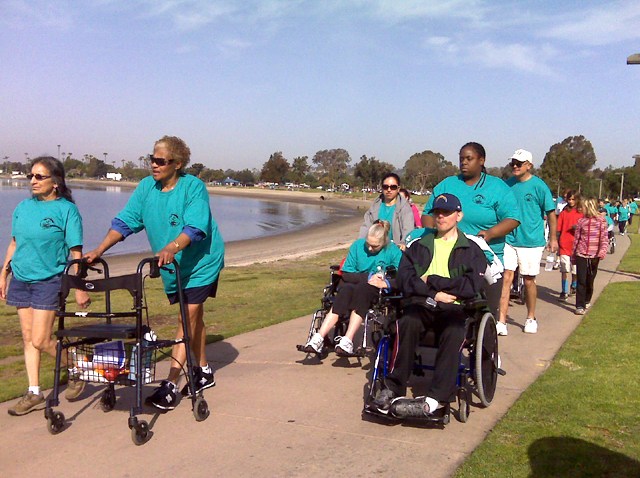 It was a meeting of minds at Mission Bay on Saturday morning. The 3rd Annual "Walk For Thought" was held at De Anza Cove.
More than 300 participants enjoyed live entertainment, warm up exercises, a beautiful 5K walk along the bay, followed by a raffle giveaway and refreshments.
The event raises money for the San Diego Brain Injury Foundation, and was hosted by NBC San Diego reporter Tony Shin.
The Brain Injury Foundation provides outreach to brain injury survivors and their families, with the help of several local sponsors.
The foundation is currently working to finance the "Freedom House" which is a group home for people who acquired brain injuries through auto accidents, strokes, anoxia, aneurysms, or military injuries.
The goal is for these survivors to live independently in a safe and secure environment.
Each walker took home a commemorative t-shirt for their participation.