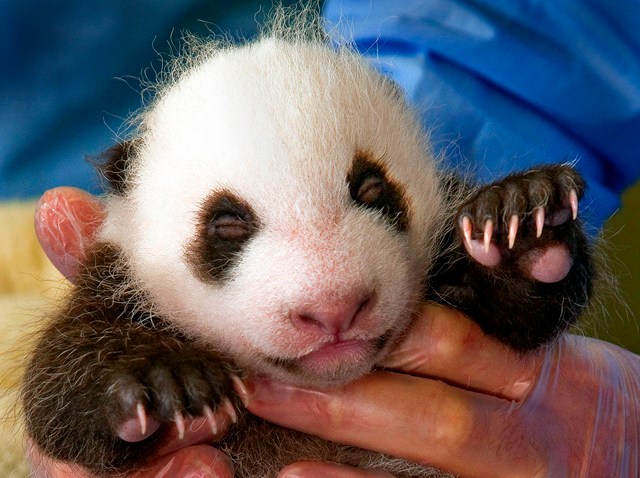 It's time to name the ball of black-and-white fur that has been hogging all the attention at the San Diego zoo for months.

Little "fill-in-the-blank" was born two months ago and has now swelled to 7 pound and 24 inches, but he still is nameless. Chinese tradition dictates that He Who Must Not Be Named until he is 100 days old gets a moniker after that date, however.

Zoo visitors between Oct. 10-19 will be given the opportunity to suggest names for the cub.

"The names should be in Chinese [Pinyin], have an English translation [and] be symbolic in meaning," according to a news release issued by the zoo on Tuesday morning.

Starting on Oct. 20, zookeepers will select several of the suggested names, then pass those finalists onto the Chinese Wildlife Conservation Association (the giant pandas at the zoo are on loan t from the People's Republic of China), who will have the final say on the choices, which will then be posted at SanDiegoZoo.org and the zoo's Facebook page to put them to a vote.

The cub's name will be announced on Nov. 17.