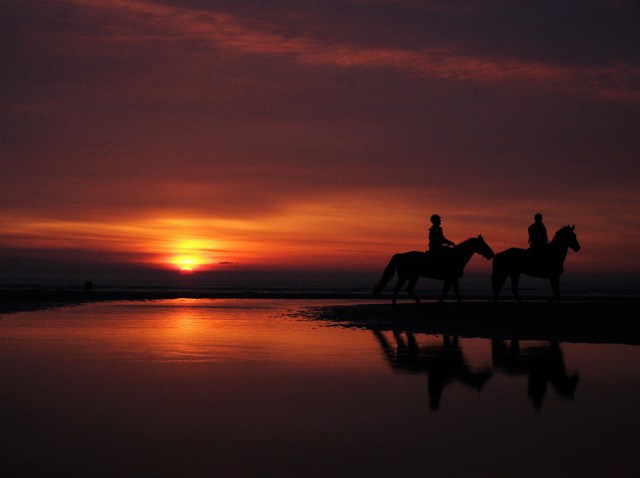 Worth the Drive: Grab the Reins on Pismo Beach
Your job: Decide to get out of town and fast. Our job: Help you find where you're headed. This week, Worth the Drive takes us to...
Grab the Reins: Imagine a horseback ride on the beach while the sun sets perfectly along the vantage point of the Pacific Ocean. That's the kind of scenery you only see on a postcard, right? Wrong. You'll be surrounded by it on your Pismo Beach horseback ride.
The stable: Travel just three miles south of Pismo Beach to find The Livery Stable, where you'll ride your horse on private trails through the spectacular Oceano Dunes and Beach.
When to go: The stable is open all year long, but summer sunshine is highly recommended.
Riding partner: Bring the family or your beau. Either way, the experience will be one to remember. Note: you must be this tall to ride...or, older than seven years old.
Price: Spend $50 for a walking guided tour along the beach.
Pismo Beach Adventures: If horses aren't your thing, don't fret. There are plenty of other activities to enjoy in the area all year long. Bite into succulent ripe strawberries on Memorial Day weekend, or watch Desperados from Aug. 17th to 20th.
Wildlife: Find out what elephant seals looks like from Jan. to Mar., see Monarch butterflies from Oct. to Feb. and Pismo Clams that are some of the biggest of their kind—up to seven inches!
Stay connected to what's going on around town by signing up for our daily newsletter.