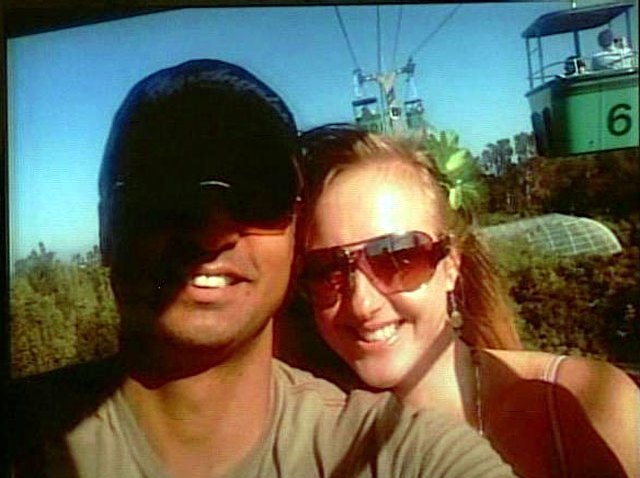 A jury found actor Shelley Malil guilty of premeditated attempted murder on Thursday.

Malil, who appeared in the "The 40-Year-Old Virgin," was accused of stabbing of his former girlfriend in San Diego County.

The actor was also found guilty of assault with a deadly weapon, but not guilty of burglary. He stabbed Kendra Beebe 23 times in the back yard of her San Marcos home on Aug.10, 2008.
Beebe thanked the jury for its verdict.
"Who separated the truth from the bizarre fiction that the defense presented, weighed the good against the bad and rendered a fair and just decision," Beebe said outside the courtroom.
But the case could have ended in a hung jury.
Just hours before the verdict a juror had to be replaced after writing a note to the judge.
In it, the unidentified female juror said she can't be "fair and impartial" because she believes in karma, and that "the victim deserved this because of her immoral lifestyle."
But perhaps the most stunning revelation came from Beebe herself who claims Malil didn't act alone. Beebe accuses her ex-husband of masterminding the attack, claiming he manipulated Malil into a jealous frenzy.
"Phone records that were presented during this trial accurately show Malil and my ex had numerous contacts in the hours prior to my stabbing,"Beebe said.
Deputy D.A. Keith Watanabe said it was "unusual" to have the ex-husband in contact with Malil.
"We do know he played some part in this whole story, but we don't know to what extent," Watanabe said.

Malil, who played a co-worker, Haziz, to comedian Steve Carell's title character in "The 40-Year-Old Virgin," testified during the trial that he was protecting himself after he was attacked.

"Someone was hitting me with something, and all I had was this knife, and I just went bananas with the thing," Malil testified. "And Kendra kept saying, 'Ali, call 911,' and that was the first time I realized that it was Kendra that I was fighting with."

At the time of the stabbing, Beebe was sitting outside, having a glass of wine with friend David Maldonado, according to court documents. The assault with a deadly weapon charge Malil was found guilty of involved Maldonado.

During the trial, Beebe sat through several days of emotional testimony.

"I thought, 'Oh my God, he's going to hug me,' and then I thought, 'Oh, no, he's going to punch me,' and then I see this flash of silver and bang, bang, bang," Beebe testified through tears. "It was just, like, not real."

The North County Times reported that "some gouges [were] so deep, her lung collapsed, according to Dr. Thomas Velky, the trauma surgeon who operated on her." One wound came very close to her carotid artery.

A district attorney's office investigator said Beebe told her she knew Malil for about a year but ended the relationship when he became "very possessive and jealous."

The day before the attack, Beebe and her cousin went surfing with Malil in Encinitas, investigators said. During the lesson, Malil became frustrated and left the beach with Kendra's keys and purse. After she managed to get home, Beebe noticed several items missing from her home including her vibrator, marijuana and a video of her bungee-jumping that Malil had said was "too risque" according to court documents. The evening before the stabbing, Malil allegedly e-mailed photos of himself having sex with Beebe to her employees.
Malil faces 16 years to life in prison when he sentenced on November 18.
His defense attorney didn't want to comment on camera, but told the North County Times that Malil was "disappointed" with the jury's decision.