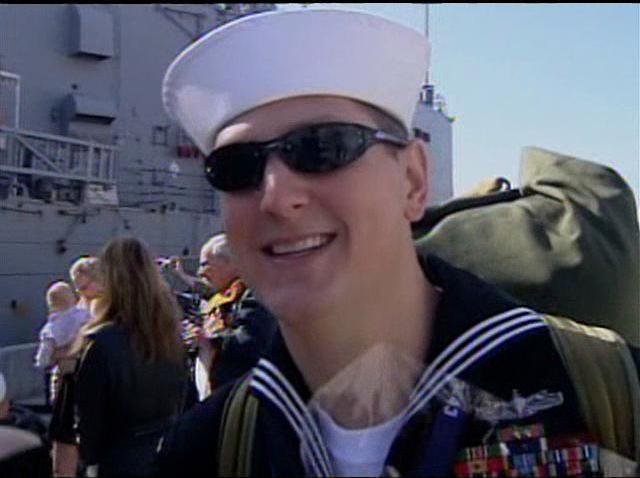 Sailors from USS Thach arrived in San Diego Thursday after being deployed for five months in the Persian Gulf and other ports around the world.
For one sailor, this day couldn't come soon enough. Scott Bennett was "excited to see the family, " he said. "Long deployment, glad it's over."
The ship was part of the "Task Group Iraqi Maritime." The group was responsible for oil platform defense, counter piracy, counter terrorism and counter smuggling operations while in 5th Fleet and 7th Fleet.
The ship returned home to San Diego by crossing through the Suez Canal, the Strait of Gibraltar, and the Panama Canal.
Thach stopped in a number of ports including Saipan, Thailand, Bahrain, Jordan, and the Azores.