In the words of the illustrious Kurt Vile: "On tour, lord of the flies / Aw, hey, who cares?"
Well, when you're about to go on tour with CRX -- the new heavy metal power pop band from the Strokes' Nick Valensi -- you probably care. Earlier this month, San Diego indie rockers, the Gloomies, announced national tour dates with CRX, a band that sold out their debut show in New York City without having released any music. (Hideout -- Soda Bar talent buyer Cory Stier's project -- offered support for that show, by the way.)
While the Gloomies have flown somewhat under the radar in the San Diego music scene for the past year and a half, primary songwriter and lead vocalist Andy Craig is a veteran of both the New York and San Diego indie rock scenes, having played in Guards (featuring the brother of Cults' Madeline Follin) and Sacco in New York City before moving back home to San Diego.
"I think people leave San Diego and go to New York because they want something more exciting, whether that be culture, art, music, etc.," Craig said.
A year ago, "Noisey" premiered the music video for their single, "LSD," and their debut EP, "Blackout," was released on Stier's Thrill Me Records in April. The Gloomies are currently working on a full length with a to-be-determined release date.
"Should be wrapping things up by mid December. The release of the full length will be sometime next year," Craig added.
The dudes pack up their van and leave for tour on Saturday, with their first stop in Denver. Catch them at home for Christmas with Hideout and the debut of Cuckoo Chaos/Deadphones' Jackson Milgaten and Jeremy Scott's new project, BodySong, at Soda Bar on Dec. 23.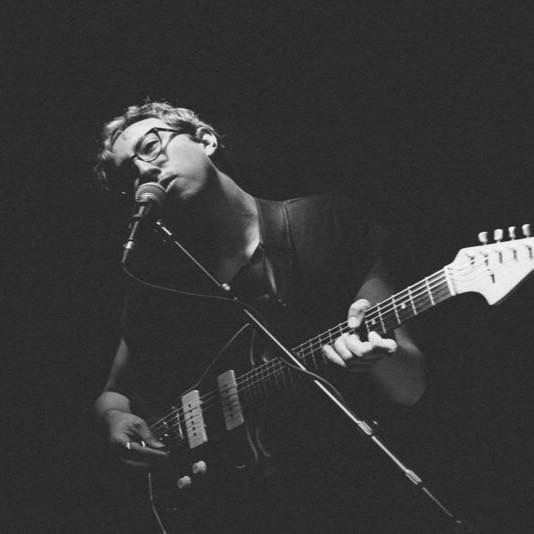 Rutger Rosenborg was almost a Stanford neuroscientist before he formed Ed Ghost Tucker. He is currently on a national tour with the Lulls, and he makes music on his own when he's not writing. Follow his updates on Facebook or contact him directly.