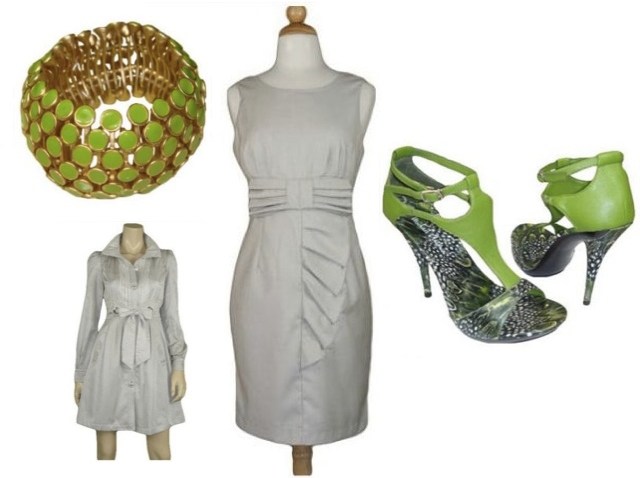 IS IT SPRING YET?: Admit it, ladies: the warm weather has you rifling through your wardrobe for hints of spring. You're giving a thoughtful eye to that yellow cardigan you bought last season, and pairing your cobalt blue with basics, just for fun.
We still have a few months to go before spring is officially upon us, but with weather this beautiful we can afford to inch closer to it within our wardrobes. Take, for example, this ensemble from TMN Boutique in San Marcos. It combines a lovely, light gray sheath with peacock-inspired heels and a grassy-green enamel bracelet for just enough zing.
Pair it with a light belted overcoat and you're ready for bright mornings and cool nights.
GET IT: Bracelet: $26; Heels: $68; Sheath Dress: $78; Pintuck Bib Coat: $89. TMN Boutique, 872 Via La Venta, San Marcos.