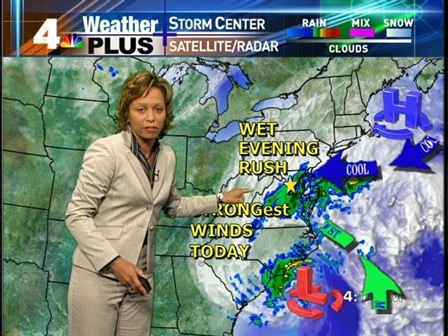 With news this week that UCSD is going to foot the bill for Che Cafe's modifications and cancel their eviction, there is a whole lot of reason to celebrate. Head up to the legendary spot tonight to catch one of our favorites, Shady Francos. Meanwhile in CIty Heights, Awesome Fest is in full effect. As far as I know, you have to have pre-purchased a wrist band for the weekend to get into any of the shows, but this is one of the most fun weekend events you'll ever find in San Diego, so get yourself one of those wristbands! The Casbah will be bumpin' with DaM-Funk, Paul Oakenfold closes out Friday night concerts at the track, and One Drop get irie at the Belly Up.
Friday, Sept. 4:
DaM-Funk, Cookie Crew DJ's, Brougham d'Elegance @ Casbah
Skrillex @ Parq
Paul Oakenfold @ Summer Concert Series, Del Mar Racetrack
Awesome Fest 9 feat Upset, Rad Payoff, Detached Objects, Altercation Comedy Tour, the Chill Dawgs, Calafia Puta, Burn Burn Burn @ Soda Bar
Awesome Fest 9 feat Tiltwheel, Divers, Secondaries, 48 Thrills, Caskitt, New Way On, Bainbridge @ The Hideout
Shady Francos, the Living Strange, Buddha Trixie, Beach Goons @ Che Cafe
First Friday with DJ Artistic @ Bar Pink
One Drop, Aloha Radio, Kainga Music @ Belly Up
The Funk Junkies Happy Hour @ Belly Up (5 p.m.)
Musica En La Plaza @ California Center For The Arts Escondido
Rob Deez, Kenny Eng @ Java Joe's
Magic!, Danny Mercer @ House of Blues
Szikla Presents: Roman Watchdogs, Cloudside, the Wind Playing Tricks @ The Merrow
DJ R-You @ U-31
Sue Palmer @ Croce's Park West
Xavier Wulf, Eddy Baker @ Worldbeat Center
The Reflectors @ Humphreys Backstage Live (5 p.m.)
Detroit Underground @ Humphreys Backstage Live (9 p.m.)
Hip Hop vs. Punk Rock @ Tower Bar
Prom Night with the CalPhonics @ Winston's
Ocean Beach Comedy - Bijan Mostafavi and Strider Dennis @ Winston's (6-9 p.m.)
The Rosalyns, Diddley Daddies, Vicky & the Vengents @ Til-Two Club
The Amandas @ Whistle Stop
Labor Day Weekend with Reflex @ Fluxx
Arty @ Omnia
Treasure Fingers, MSCLS @ Bang Bang
Curt Owen & Trevor Zinn @ 207, Hard Rock Hotel
Junior theDISCOpunk @ Henry's Pub
Leon's Old School Karaoke @ Tio Leo's
Acoustic Happy Hour w/ Justin Myers @ 710 Beach Club (5-8 p.m.)
The Charlie Rae Band, Boxcar Chief & Talia Keys @ 710 Beach Club (9:30 p.m.)
Rosemary Bystrak is the publicist for the Casbah and writes about the San Diego music scene, events and general musings about life in San Diego on San Diego: Dialed In. Follow her updates on Twitter or contact her directly.