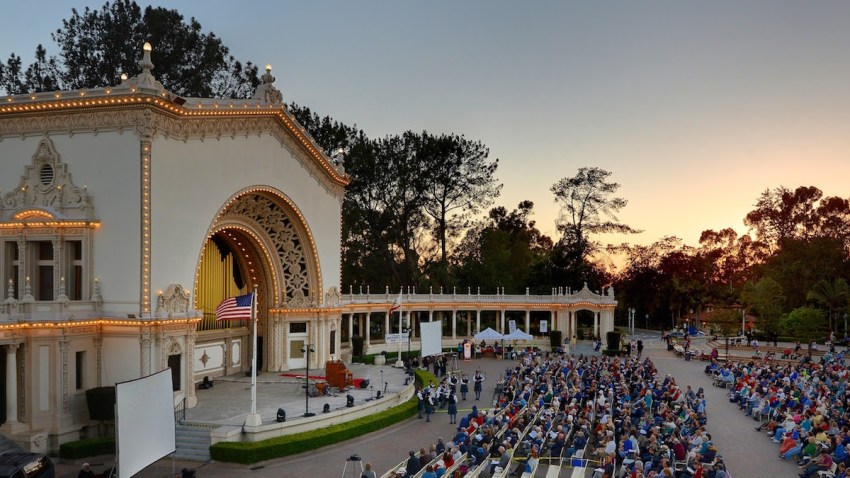 I don't know who decided that Labor Day is only for full time nine-to-fivers, because the rest of us work our tails of to keep up with the rest of the world. So to all of our service industry friends who do not get the day or night off, we share your pain. The holiday does mean some of our haunts, like the Casbah, Soda Bar and Belly Up, are all closed tonight, but if you must go out, head to Balboa Park. It's been a great season with the new civic organist, Raul Prieto Ramirez, but tonight, the organ will really shine as the Spreckels Organ Pavilion presents a Pink Floyd and Led Zeppelin tribute. I'm not exactly sure how they'll put it off, but I'm kind of looking forward to seeing it nonetheless. The best part is that it is totally free and all ages. Be there or be square.
Monday, Sept. 3:
Rocking Balboa: A Pink Floyd & Led Zeppelin Tribute @ Spreckels Organ Pavilion (free, all ages, 7:30 p.m.)
Agave, BirdRock 319 @ Winston's (2 p.m.)
Rudy's Foodies @ Winston's (6 p.m.)
Motown on Monday @ The Office
Electric Waste Band @ Winston's
Makossa Mondays with DJ Tah Rei @ Seven Grand
The Vibrators, Kids in Heat, Heavy Cessna @ Tower Bar
DJs Mia and Matty @ Bar Pink (4-9 p.m.)
DJ Morosi @ Bar Pink (9 p.m.)
Blue Monday @ Blonde
Sexy Salsa and Sensual Bachata with DJ Sonero @ Tio Leo's
Forty Feet Tall @ De Oro Mine Co.
Strictly Acoustic @ Navajo Live
Whitney Shay @ Humphreys Backstage Live
Electric Relaxation: '90s Hip-Hop Chill and Board Games @ Whistle Stop
Wheels of the Industry @ Live Wire
Open Mic @ Lestat's
Acoustic Night/Industry Night @ Henry's Pub
31 Flavors @ U-31
Rosemary Bystrak is the publicist for the Casbah and writes about the San Diego music scene, events and general musings about life in San Diego on San Diego: Dialed In. Follow her updates on Twitter or contact her directly.